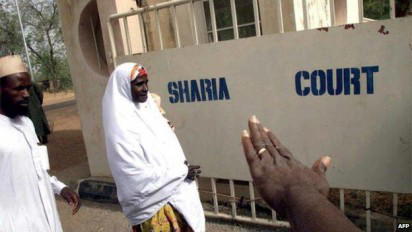 FILE: Sharia cOURT
By Emman Ovuakporie and Johnbosco Agbakwuru
ABUJA-THE House of Representatives Thursday dumped a Bill seeking to give more powers to the Sharia Courts of Appeal in the FCT, designed primarily to expand its scope of jurisprudence.
The Bill which sought to alter relevant sections of the constitution dealing with Shariah and Customary laws in Nigeria was listed for debate, having being read for the first time in October, but was surprisingly stepped down without any genuine reason.
Announcing the bill for debate during Thursday plenary, chairman, House Committee on Rules and Business, Rep. Emmanuel Oker Jev ,APC, Benue, stood it down despite clear warnings by the presiding officer, Yakubu Dogara emphasising the implication of his action.
Oker Jev after introducing the bill was interrupted by Rep. Raphael Nnanna Igbokwe, PDP, Imo, with a point of order on Matters of Personal Explanation, saying that "according to the rule of the House a bill having being listed for debate must have copies circulated to members to study and prepare for the debate during which they are expected to make informed contributions".