By Sebastine Obasi
The federal government is expected to earn about $2 billion (about N61billion) from a new cash call policy that comes into effect in January 2017, while its oil production is set to increase to 2.5 million barrels per day in 2019.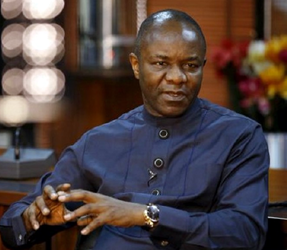 This is a fallout of the restructuring embarked upon by the Minister of State for Petroleum Resources, Ibe Kachikwu, which culminated in an agreement signed yesterday in Abuja on a new cash call exit policy with the international oil companies (IOCs).
It signals the end of joint venture, JV, cash calls.
Kachikwu explained that the agreement, which will bring clarity and stability to the management of the country's main revenue source, has already received the approval of the Federal Executive Council, FEC.
"It is part of new measures and strategies aimed at eliminating the burden of Joint Venture Cash Call arrears and securing future funding for the Upstream Petroleum Sector. These strategies which are fully supported by the National Economic Council, NEC, will lead to an increase in national production from the current 2.2mbpd to 2.5mbpd by 2019, as well as reduction in Unit Technical Costs from $27.96/barrel oil equivalent (boe) to $18/boe.
"The net payments to the Federation Account is expected to double from about $7 billion to over $14 billion by 2020 and the immediate effect of the new cash call policy will increase net FGN Revenue per annum by about $2billion," he said.
He explained that based on historical records, the current cash call system has been structurally defective and has failed to address the perennial Joint Venture funding challenges being experienced in the industry where the federal government underfunding of the industry through JV Cash Calls stood at $9.125 billion by September 2016.
The new arrangement, he said, will guarantee payments of statutory oil and gas royalties and taxes by NNPC and its JV partners as well as profit from its investments in the Joint Ventures.
"At $42.5 per barrel Oil price which the 2017 budget is predicated on and $24 per barrel fiscal cost recovery proposed for 2017 in FGN Medium Term Expenditure Framework (MTEF) recently submitted to NASS, over $13 per barrel will accrue to government as royalties and taxes from Joint Venture oil and gas production apart from $2.8 per barrel estimated as Government share of profit, at 57 percent equity.
"This will restore investors' confidence and achieve accelerated production growth in the Joint Ventures. New governance processes will also be introduced.
"As a result of the agreement, the IOCs which have agreed to be paid their accumulated arrears up to December 2015, payable over the period of about five years. Payments are expected to be made through incremental production from each JV."