Ex international, Emmanuel Amuneke, was yesterday in Eziobodo, Owerri west, Imo state, conferred with a chieftaincy tittle  by the Eze in council of his community, Eziobodo.
Amuneke who was conferred with the title Aka Welitere Mba 1 of Eziokele in Eziobodo, was in recognition of his contributions to the development of the community.
Speaking while conferring him with the title, His Royal Highness Eze Richard Ngozi.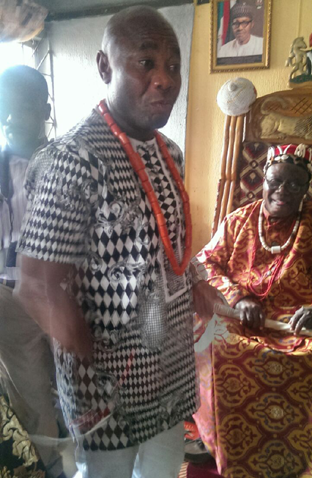 Osuji Ezinwa of Eziokele, extolled Àmunike's virtues, saying he is one of the sons of the community who deserved to be honoured.
According to him. " Amuneke is a pride to all and a worthy ambassador of the entire Eziobodo community. Á child of yesterday who has lifted the community by helping not only his immediate family but the larger community.
"We are conferring him with the  title for his humility and honesty."
Responding, Amuneke said he was overwhelmed by the honour. "All I'm doing is not by my power but by the grace of God.
"God knows why he has given each of us different talents but we have to identify our talent and use it tor the glory of God."