By Daud Olatunji
ABEOKUTA—No fewer than 663 former and serving political office holders in Ogun State have received severance allowance cheques from Governor Ibikunle Amosun.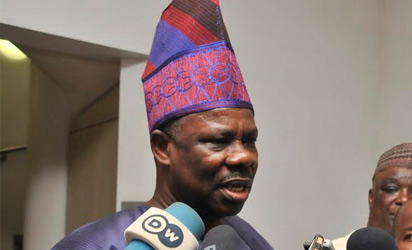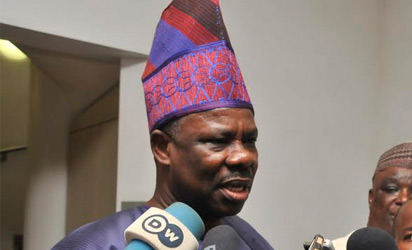 Amosun presented the cheques yesterday, at the Arcade ground, Oke-Mosan, Abeokuta.
The beneficiaries comprised political office holders and appointees who served in various capacities as governor, deputy-governor, commissioners, special assistants and heads of government establishments in the state between 2007 and 2015.
Amosun, while presenting the cheques to the beneficiaries ,urged that part of the money be channeled into the state's economy.
He said: "This is to appreciate the good work that these persons have done for the state. They served from 2007 to 2011. Also, some served from 2011 to 2015. Some of them are still serving."
"We wanted to pay this money immediately we came in. Now, we are paying N1.5 billion to political office holders who have served and are still serving the state. It wouldn't matter the political party and administration that you worked with.
"This money, about N13billion being paid to our pensioners, civil servants and political office holders should rejuvenate our state's economy. This will mean a lot to our market women, petty traders and taxi drivers.
"When we collect this money, most of it should be spent within the corridors of Ogun State. Judicious spending of this allowance will make our economy boom and our people will be better for it."
Secretary to the state government, Taiwo Adeoluwa while welcoming the beneficiaries and guests to the occasion said that the presentation was to demonstrate the government's commitment to the welfare of its political office holders.
"This is to demonstrate government commitment to the welfare of all stakeholders, particularly those who have served the state at one time or the other."
"It doesn't matter the government you served with. What is important is for you to get your allowances as you have served the state", Adeoluwa said.