By Emma Ujah
ABUJA— The on-going economic recession has persisted owing to application of wrong prescription by non-professionals, the Director of Policy of the Central Bank of Nigeria, CBN, Mr. Moses Tule, has contended.
The CBN chief spoke at the Chartered Institute of Bankers of Nigeria, CIBN, roundtable meeting organised on the current economic recession in Abuja on Tuesday.
His words:  "Some came in as doctors into the macro-economic management and are giving the tools of medical doctors to advise on how to solve the problem of recession. Some came in as carpenters and they are using carpentry tools to advise on the problems of economic recession; some came in as engineers and they are using their tools to advise on how to address economic recession.
"They have not allowed the professionals to do their jobs. They have not allowed the professional to provide the direction."
According to the director, the Monetary Policy Committee (MPC) had, since early last year, consistently warned that the nation will slip into recession if urgent steps are not taken but that the warnings were not heeded.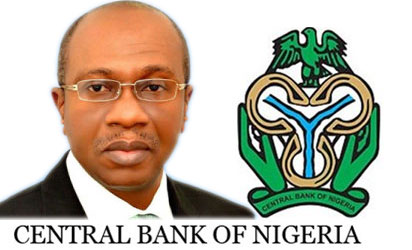 How we got into recession
Explaining how the nation got into recession, Tule said: "Oil prices are down. Not only are oil prices down, the Niger Delta Avengers have blown up oil producing facilities and export facilities, severally.
"When they blew the Forcados , it took government six months to fix Forcados. That was a loading bay. And after fixing it, they went back and blew it again. So we have oil prices and production going down. The implication is that foreign exchange earnings are going down, but unfortunately, our import expenditure is not going down. It is still in the region of N976 billion, monthly."
He lamented Nigerians' penchant for imported goods and an absence of export culture. He said sitting down and blaming the CBN for the falling value of the naira was futile, insisting: "If we want to regain our place, how did we get here?  We must address that question.
"The moment we began to prefer imported goods to our domestically produced goods, we laid the foundation and built the superstructure to where we are now. This is a conscious choice. Every country makes the choice where it wants to be. This is what we chose for ourselves as a country."