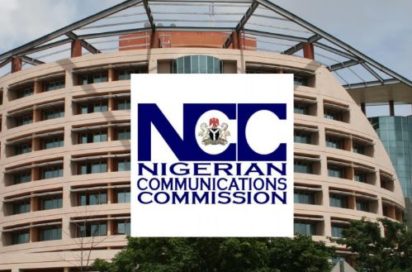 NCC
By Emeka Aginam
TO protect telecommunications infrastructure and fight criminals using unregistered SIM cards to commit crimes in the country, stakeholders at the just concluded sensitization workshop for law enforcement agencies on telecommunications issues have called for National Information Communication Technology framework for policing.
Speaking during the workshop organized by the Nigeria Communications Commission,  NCC, the Executive Vice Chairman of NCC,  Prof. Umar Danbatta told the gathering that telecoms infrastructure must be protected for effective service delivery, warning that it is criminal to use unregistered SIM cards in the country.
He said that there was urgent need to design more effective strategies to beat every instance of violation of the laws, and also ensure that anyone who is arrested with unregistered SIM is prosecuted.
According the EVC who was represented by the NCC's Director of Public Affairs, Mr. Tony Ojobo: "We already know we need to do this. But what needs to be done differently, who needs to do it and how it should be done to achieve the most efficient results must be addressed."
The EVC charged the gathering to generate ideas that would address the challenges and enhance a more robust climate for telecommunications regulation in Nigeria.
For the Inspector General of Police, Ibrahim Kpotun Idris, there was need for relevant security agencies to work together with the NCC for effective use of ICT to fight criminals across the nation.
The recent move by the Federal Government to declare telecom infrastructure in the country as critical national and security assets, according to IGP who was represented by Fuluso Adebanjo, the Deputy Inspector General of Police, is a step in the right direction, adding that it should be accompanied with immediate action.
He said that vandalism of telecoms equipment was hampering the provision of quality of services to the over 140 million subscribers in the country.
Such disruptions, according to him, not only disconnect subscribers, but also cause embarrassment to businesses and national security.
Speaking on ICT as enabler for effective policing, the former Inspector General of Police, Mr. Solomon Arase told the gathering that there was need for the Police to collaborate with NCC for application of technical intelligence to combat crimes using ICT.
With effective application of ICT in policing, the former IGP believed that there would be detection, prevention of crime, apprehension of offenders, strong intelligence gathering ability, technical evidence in the aid of prosecution, restoration of citizen's confidence and analogue policing to best international policing standards.