By Henry Umoru
ABUJA- FOR unanimously rejecting plans by President Muhammadu Buhari to engage in external borrowing of $29.960billion for execution of key infrastructural projects across the country between 2016 and 2018, the presidency said Tuesday, that it would provide the Senate with the needed information.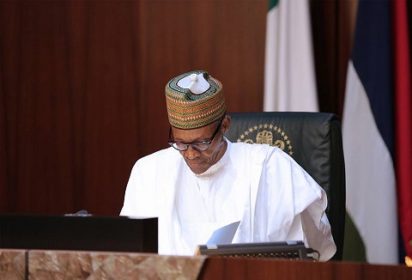 Speaking with Journalists today, in Abuja, Senior Special Assistant to the President on National Assembly Matters, Senate, Senator Ita Enang who noted that the Executive was not at war with the upper chambers, said that the presidency would engage the senate by providing all the needed documents and materials for the approval of the loan.
Senator Enang said, "We are not disputing with the distinguished Senate. There are certain information and details which will enable them to consider in detail and appropriately the request of Mr President are contained in the plan. So we are collating that information, the budget office of the federation, the debt management office, the Minister of Budget and National Planning, Minister of Finance and the economic team they are collating the information so that they can be submitted to the Senate to enable them take the appropriate decision.
"We would be engaging the Senate. We will not be disputing with them, but we will be engaging with them. When we present a matter before the legislature, it's for them to consider and as they have considered, more information is needed and that information they are entitled to it and we would provide."