…9000 ghost pensioners dropped
…220,000 pensioners nationwide captured on database
…450 Biafra war-affected policemen, 15 Customs officers cleared for pay
…N/E, S/S capturing for 2017
Soni Daniel, Northern Region Editor
The Pension Transitional Arrangement Directorate, PTAD, has adopted a tough policy to sanitize the administration of pension in the country and give a new lease of life to pensioners nationwide.
To this end, the new leadership of PTAD led by Sharon Ikeazor, has opted to make the use of Biometric Verification Number, BVN, an indispensable instrument in the processing and payment of pensions to retirees nationwide.
Ikeazor, who is the Executive Secretary of PTAD, told media heads in Abuja at the weekend that BVN had been adopted as one of the compulsory requirements that retirees must possess so as to be captured in its database and be paid their entitlements.
Ikeazor disclosed that no fewer than 9000 questionable names had been dropped from the PTAD database as a result of the absence of BVN during verification and that more of such doubtful names would be removed as the agency moves to consolidate its database for efficient pension management in Nigeria.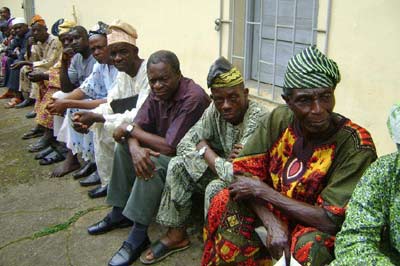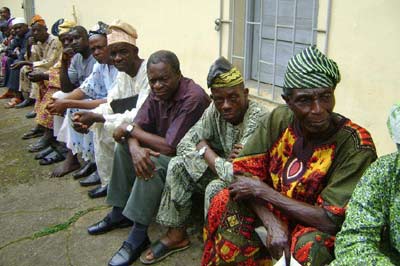 Ikeazor disclosed that from the verification so far carried out by PTAD, a total of 220,000 pensioners had been established on the database as efforts were being made to extend the exercise to the North East, South South and other parts of the country by next year.
She said the intention was to build a credible and reliable database through which pensioners could be paid their entitlements as and when due.
She said that in a bid to pave the way for a transparent administration of pension, all officials suspected to have had a hand in questionable deals in the past had been handed over to the EFCC for trial while others had been redeployed on the orders of the Head of Service.
"My mission in PTAD is to remove the suffering which pensioners have been exposed to over the years and give back their dignity by protecting their funds, paying them promptly and serving them with empathy and compassion.
"I'm taking necessary actions to clear the database which I know is not very tidy and put in place a system of pension administration that will give hope to the pensioners nationwide.
"We also need competent and compassionate personnel to be able to give succor to pensioners in Nigeria. My mission is to restore the dignity to pensioners while I also keep my hard earned integrity intact at the en dog my assignment as the Executive Secretary of PTAD.
"We are also working hard to increase the number of pension offices nationwide to reduce logistics problems of pensioners and we are also designing a programme to go to where some very vulnerable pensioners are, to capture them into our database.
She also pro used to recover all assets of the agency being utilized by other organizations nationwide.
"We will recover all the assets belonging to PTAD in all locations," she said.
According to her, pensioners must be given priority because they have fought for Nigeria. She also announced that 450 Biafra war affected policemen and 15 customs officers who are still alive must be paid their pensions, having been captured in the database already.