Abuja – The Federal Ministry of Agriculture and Rural Development on Tuesday said that the country has market volume of 150,000 tonnes of tomato paste valued at N32 billion annually.
The Permanent Secretary in the ministry, Dr Shehu Ahmed, stated this in Abuja at a workshop organised by the Federal Department of Agriculture (FDA), in collaboration with Fadama III Programme for stakeholders.
Ahmed said that the national output has also been at the average of 1.7 million tonnes, while the demand was 2.4 million tonnes, with demand gap of 700,000 tonnes annually.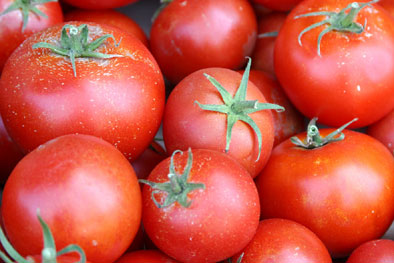 He added that the demand gap was always met through average annual import of 80,135 tonnes of concentrate and paste valued at N18 billion.
Represented by Michael Kanu, Director, FDA, the permanent secretary noted that the importation of tomato paste has applied enormous pressure on the country`s foreign exchange earnings.
Ahmed said over 10 tomato packing factories are located in Lagos axis, while only few fresh fruits processing plants are located in the North West and East.
He said that the factories were crippled by the absence of raw materials due to "tuta absoluta " invasion and destruction of tomato farms in the country.
He explained that "tuta absoluta'' known as "tomato ebola" by local farmers, was pest that could destroy whole farms within 48 hours due to its complex life cycle.
"This resulted in the scarcity and high cost of fresh tomato fruits as well as shutting down of some processing factories in the country, " he said.
The permanent secretary said that the workshop was aimed at ensuring increase in agricultural productivity by developing tools for the fruit and vegetable industry in the country.
Ahmed expressed the hope that that the workshop would impact knowledge and develop skills of farmers at the state level.
"The farmers learn the various strategies and management practices for control and containment of the invasive pest of tomato with emphasis on use of environmentally friendly technology, " he said.
Ahmed, however, urged the participants to take advantage of the opportunity and ensure that they utilise the skills and knowledge acquired as well as train other farmers.
Ahmed was represented by Michael Kanu, Director, FDA.