By DAPO OLAKUNLE
Earlier this year,  the king of Fuji music, King Wasiu Ayinde Marshall also known as KWAM 1 addressed a group of journalists, on the release of his latest studio album titled 'Let The Music Flow'. In the course of the chat, K1 boasted of the album making a platinum category in sales. He added that the album would cut across all age groups  regardless of the diversity in culture and social beliefs.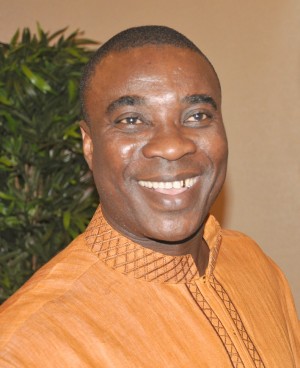 It's close to the end of the year, and many of his teeming fans have been wondering if the Fuji maestro would deliver on his promise. It was as a result of the questions of the fans that made Potpourri reach out to the K1 De Ultimate camp.
His manager, Bayo Olasoju, when asked reasons for the delay of the album release, said, "Well, the album has been recorded and mastered, ready for general consumption. I must say that you all will hear K1 in an unusual way in the album, but you know the current state of the country; the market is not just right for us to drop the album. When our survey team sees that the market is right the album will be released'.
Bayo pleaded with the general public on behalf of the Fuji king 'I want to appeal to the general public on the delay, its just in the best interest of the fans, expect the album to drop soon'.