By Dayo Johnson
THE second runner up  in the All Progressives Congress APC governorship primaries, Dr Olusegun Abraham, has denied supporting the candidature of Mr. Rotimi Akeredolu, SAN.
Akeredolu  said recently that Abraham had buried the hatchet and decided to support his candidature after the alleged skewed primaries he won.
However,  Abraham, who is in court to challenge Akeredolu's emergence, said he could not support Akeredolu because he wants justice.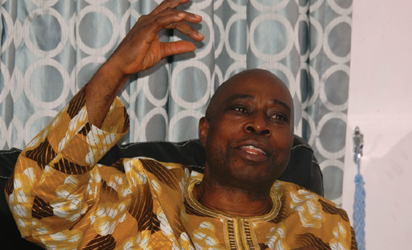 In a statement by his media aide, Sayo Aluko, Abraham said: "I urge my supporters and the people to distance themselves from any information or attempt to confuse them and sway their conviction, by wrongfully claiming that I am considering a move to work with or support Rotimi Akeredolu.
"I, Olusegun Abraham, have not thrown my weight behind Rotimi Akeredolu or any other person(s), I remain solidly behind the people of Ondo State. I strongly believe that justice will be secured soon.
"Any rumour stating such is a product of deliberate deceit and a selfish attempt to confuse the people. The matter seeking the reclamation of my mandate, which is the mandate of the people is in Court, with another hearing slated for the 10th  of November, 2016.  I am standing firm on getting justice, not only for myself or the members of the APC in Ondo state, but also for the entire people of Ondo state who have earnestly shown their desire for good governance by embracing my candidature."