By Elizabeth Uwandu
EDO Unity Forum, EDF, has called on opposition parties in the state to close ranks and support the new governor of Edo State, Mr. Godwin Obaseki.
Briefing newsmen in Lagos, EDF President, Mr. Johnbull Osawe, specifically urged the Peoples Democratic Party,PDP, to desist from antagonizing the new leadership in the state, stating that Obaseki remained the choice of the people.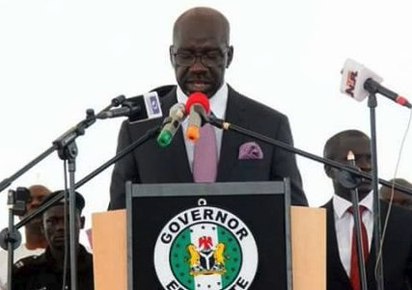 He said: ''The opposition in Edo State is hereby advised to sheathe its sword and work towards progressive governance under Godwin Obaseki.
They should rally round Obaseki to deliver the dividends of democracy to all Edo sons and daughters. The victory of APC in the last governorship race was the choice of the people. The candidacy of Obaseki was too intimidating and compelling for other candidates to compete with. The presence of Charles Idahosa, a tested and trusted war machine was too hot for the opposition to challenge. He finally nailed the coffin of the opposition in Edo State, a blow they never recovered from."