By Luka Binniyat & Marie-Therese Nanlong
JOS—THE family of former Minister of Foreign Affairs, Ambassador Bagudu Hirse, abducted by gunmen in Kaduna, said, yesterday, that the kidnappers were yet to contact any members of the family more than 24 hours after the incident.
This came as security operatives in Kaduna and Plateau states where the family lives, said they were working round the clock to ensure the safe release of the former minister.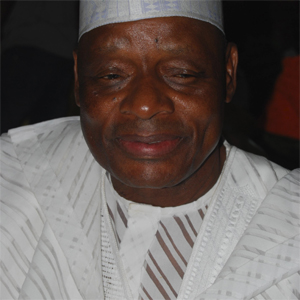 Elder brother to Ambassador Hirse, John Hirse, who spoke with Vanguard, said: "No contact has been made with the family. We do not know who kidnapped our brother. The right place to check is the police. But I know they are doing their work. We are yet to be contacted."
Plateau State Police Public Relations Officer, Tyopev Terna, said police in the state were working in collaboration with its counterpart in Kaduna State to rescue the former minister.
He said: "We are working together with our colleagues in Kaduna. We are on the trail of the kidnappers; that is what I can say for now."
In Kaduna, police said they had intensified rescue efforts to get the former minister out from his kidnappers unharmed.
The state police spokesman, Aliyu Usman, told Vanguard that police were working tirelessly at rescuing Ambassador Hirse, who is also the former Plateau State governorship candidate of the defunct Nigerian Republican Party, NRC, in 1990 elections.