By Levinus Nwabughiogu
ABUJA – The Presidency has commended the Supreme Court of South Africa for upholding the jail sentence slammed on Mr.​ Henry Okah.
In an appeal decision on 3rd October, 2016, the court convicted the accused on two out of the six-counts charge relating to the Warri bombings labeled against him.
The Court also upheld the 12-year sentence for his role in the October 1, 2010 Independence Day bombing in Abuja.
The convictions were all in respect of the Warri bombing for which Mr. Okah was found guilty of financial involvement and equipment that made paved way for the execution of the attacks.
The Court also held that Mr. Okah provided more than two million Naira (N2 million) to three (3) individuals for the purpose of acquiring vehicles and explosives for use in the Warri bombing.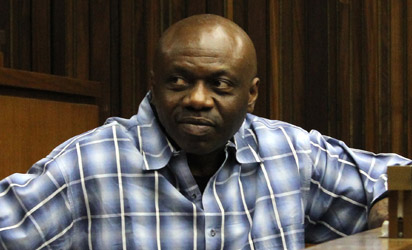 Speaking to State House Correspondents, a presidency source who pleaded anonymity said that the Nigerian government had written "a measured letter" to the South African government, hailing the judicial decision as a big step towards removing terrorism from the continent.
"South Africa has projected itself an enduring partner to Nigeria in the war against terrorism. When African countries act jointly against terrorism, they send out clear and unambiguous signals that there is no more a place for terrorism on our continent", the source said.
On the Abuja bombing, the Court upheld that Mr. Okah conspired, planned and executed the bombing by proxy by instructing his people on what to do while he was in South Africa.
The Court therefore, held that exemption clause on extra-territorial application could not apply as Mr. Okah orchestrated the Abuja bombing while in South African territory. ​
The Supreme Court of Appeal of South Africa, by this judgment has reduced the 12-year sentence for Warri bombing to eight (8) years but maintaining the 12–year sentence for the Abuja bombing, making the period 20 years all together as against the 24 years ruling by a lower Court.
The Presidency source also submitted that the judgment was a victory for the fight against terrorism in all its form and shape, which should be hailed by all well meaning Nigerians and citizens of the world.
"The South African authorities are therefore, urged to ensure that Mr. Okah is made to face the full wrath of the law for his acts of international terrorism. The scourge of terrorism as perpetrated by the Boko Haram terrorists and the so-called "Niger Delta Avengers or militants" has led to the death of several Nigerians and the monumental destruction of national assets", the source stated
It will be recalled that Mr. Okah was granted Permanent Residency in South Africa in 2007, and was arrested in Johannesburg on 2nd October, 2010.
Meanwhile, Mallam Garba Shehu, President Muhammadu Buhari's spokesman has confirmed that the Presidency viewed the conviction positively as serious signal in cleansing Nigeria of terrorism.