An unimpressed Senate President Bukola Saraki has demanded NFF sponsorship accounts since last year after the football federation informed the senate's sports committee of their precarious financial position.
"The Senate President has asked the NFF to present their sponsorship accounts since 2015 for him to take a position on their request for a special government bailout," a top official informed.
"This account is to be presented today (Thursday), just as the Senate President admitted he has received reports on how monies from sponsorships have been applied over time."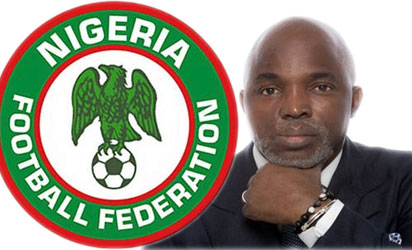 Last Tuesday, NFF president Amaju Pinnick told the senate sports committee in Abuja the federation are faced with "financial incapaci-tation" that has caused them not to pay for a chartered flight and hotel for the Super Eagles in Zambia.
The country's Europe-based stars have had to buy their flight tickets to be part of a training camp in Abuja this week ahead of Sunday's World Cup qualifier against Zambia.
The NFF are demanding a financial bailout from government as a result, even as a former NFF marketing director sharply disagreed, insisting the NFF have the funds to pay for their immediate expenses.