By Ola Ajayi
A crisis of ownership is   looming in the Ladoke Akintola University of Technology, Ogbomoso between Oyo and Osun states. The crisis seems to have become an indelible stigma which appears to have defied all solutions. The issue has been a ding-dong affair since the tenures of former Governor Olagunsoye Oyinlola and Otunba Adebayo Alao-Akala in 2010.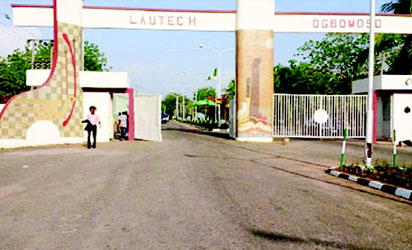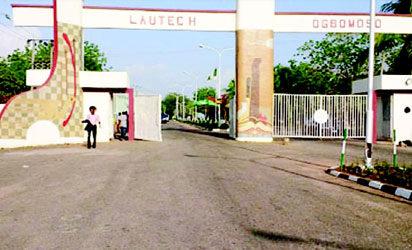 Oyo was so desperate to be the sole owner of the institution that it gazetted it on May 16, 2011 and was signed by then governor Alao  Akala. The gazette was marked 09 and Vol. 36.
Sections 26 of the amended law states that: "rules, convention or practice in existence in respect of the joint ownership of the university is hereby revoked and shall cease to have validity or force of law with effect from December 31, 2010."
Section 27 stated that "the university is deemed to be solely owned by  Oyo state as from December 31 2010."
At the moment, tussle  has degenerated to a more frightening dimension with  a group, forgetting that Osun was carved out of old Oyo, threatening all indigenes of Osun State working in the institution to return to their state. Even though, a Supreme Court judgement delivered on December 26, 2012, expressly stated that the university was, and will always be jointly owned by Oyo and Osun states, both parties in the crisis have refused to sheathe their swords.
A fortnight ago, the Oyo State House of Assembly, set up a committee to facilitate take-over of the institution, but the Osun State House of Assembly insisted that it would not allow the joint ownership agreement to be tampered with.
Oyo, Osun Assembly bicker
In a statement, the Osun State Assembly, through its Chairman, Education Committee, Mr. Folorunso Bamisayemi, said: "We honestly want to believe that the unconscionable attempt to take over the ownership of LAUTECH by all means, is  being orchestrated by only the Ogbomoso Community which erroneously thinks that it owns the college but not the entire people of Oyo State, who are our kith and kin. The University was sited in Ogbomoso on the basis of trust by the other communities in the old Oyo State.
Financial travails
"The unscrupulous attempt to betray the trust and convert the University to an Ogbomoso Community institution  did not start recently, it  pre-dated the current financial travails bedevilling the polity.
"The issue began in 2010, when Governor Alao Akala of Oyo State, acted out the script written by him on behalf of the Ogbomoso community by using the apparatus of Oyo State government to convert LAUTECH to an institution solely owned ostensibly by Oyo state but in reality Ogbomoso Community.
"The then State government of Osun challenged Akala's illegal attempt in the Supreme Court of Nigeria and in a judgment delivered on 26th day of December, 2012 the apex court held that the university was and will always be jointly owned by Oyo and Osun states and Oyo state alone cannot unilaterally lay claim to sole ownership of the institution.
"Having met with failure in the court, the hostile takeover has now been tied to Osun's financial travails and inability to meet our obligation to LAUTECH which is a recent issue and which equally affects Oyo state."
The state admitted that it defaulted in remitting its subvention to LAUTECH in the last one year as a result of a drastic drop in revenue accruing to it and warned that its responsible approach on the matter should not be misconstrued for weakness.
It complained that, "Seven and a half faculties of the university are located in Ogbomoso while only a quarter (some say half) of a faculty is located in Osogbo. In spite of this obvious lopsidedness we still contribute equal amount as partners and joint owners.
"The postgraduate school, the pre-degree centre, Part-time programme and centre for distance learning are all sited in Ogbomoso. The staff ratio is 1100 for Oyo state to 610 for Osun state.
"16 TETFUND need assessment projects are in Ogbomoso campus with none in Osogbo. The people of Ogbomoso and their supporters in Oyo State Government are obviously mistaking our maturity for weakness and foolishness. They will soon realise that it is not so."
In fact, while taking exception to the ownership crisis between the two states, Ogbeni Rauf Aregbesola, shortly after he became  governor, criticised the PDP-led governments in the states accusing them of  thoughtlessness.
Last week, Governor of Oyo State, Senator Abiola Ajimobi said: "Before we came in 2010, the former governor, Chief Adebayo Alao-Akala and his Osun State counterpart then, Prince Olagunsoye Oyinlola, had an agreement to transfer LAUTECH to Oyo State. But Governor Rauf Aregbesola went to court, and the case got to the Supreme Court. In 2012, the court gave a judgement that co-ownership of LAUTECH by both states remained unbroken.
"The judgement held that unless both owners sit down and agree, no party can single-handedly decide to severe the relationship.
"Agreed that Osun State is not paying as it should be paying, Oyo State has paid substantially more than Osun has paid. What we are saying now is for us to sit down and see the need for co-owners to fulfill our obligations."
Ladoja clears grey areas
A former  Governor of Oyo State, Senator Rashidi Ladoja, in an interview with Vanguard on the  issue, said the agreement of joint ownership by the two states should be respected by Oyo, adding that if there is going to be any change in the agreement, Oyo State has to dialogue with its counterpart and reach a mutual agreement not to attempt to forcefully take possession of something that belongs to states.
Myopic  views
The defunct Action Congress of Nigeria, ACN, which is now the All Progressives Congress, APC, had scolded the former PDP governors of the two states through its Director of Publicity, Mr. Ayo Afolabi.
The party said: "It leaves much to be desired and is very unfortunate to have little minds with myopic views such as these governors at the helm of affairs of Osun and Oyo states that are prepared to destroy LAUTECH founded and nurtured on the strength of integrity of reputable elderly and selfless indigenes with great foresight for the future."
Observers have urged Ajimobi to  explore the option of begging his counterpart in Osun to have a re-think of his previous comment when he accused the then PDP governors of thoughtlessness and avoid being entangled in the same act.