Gov. Ibikunle Amosun of Ogun on Thursday reassured the people of the state that he would not fail in fulfilling all his electioneering campaign promises to give them a new lease of life.
Amosun gave the assurance during a campaign rally in Ijebu Ode ahead of the forthcoming elections into the 20 local governments and 37 local council development areas in the state.
The governor said that the All Progressives Congress (APC) would not fail on its promises to the people.
He explained that the reasons for the creation of the additional 37 Local Council Development Areas (LCDAs) was to complement the existing 20 council areas and to bring development closer to the people.
"The creation of LCDAs will bring government closer to the people at the grassroots and it will also bring more employment opportunities, progress and development.
"I am aware of all the challenges; we have been taking care of them, but we know it is not enough,'' the governor said.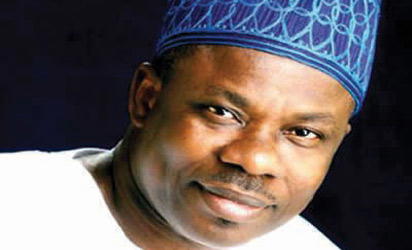 Amosun urged the people of the state to vote for APC candidates during the coming elections, saying that the candidates were ready to work for the people.
"Come out on Saturday and vote. It is when our party is in office that all these things can be put in place.
"On our roads, we have not done the final asphalt, there is still one more layer that we are going to put and we will do that soon, "he said.
At Sagamu Local Government Area, the governor assured the people that the Sagamu – Ogijo road would soon be constructed by the Federal Government.
" The Nigeria National Petroleum Corporation (NNPC) has a depot in that axis and the Federal Government has sent a delegation from the Ministry of Works to assess the road.
"The NNPC has new plants there and we have heavy trucks that ply the area, so, they have told us that work will start on the road soon with an assurance of quick completion,'' Amosun said.