By Daud Olatunji
ABEOKUTA—Former President, Chief Olusegun Obasanjo, yesterday, accused state governors as the "greatest obstacles" to having virile and functional local governments in the country.
Obasanjo alleged that the state governors "steal" council funds under the pretext that they have done something for the councils on their behalf.
He spoke at an interactive session at the maiden International Conference on Politics, Security and Development held at Babcock University, Ilisan, Ogun State.
The conference with the theme: '40 of Local Government Reforms and Democratic Development in Nigeria: Critical Perspectives', was convened by the department of Political Science and Public Administration, Veronica Adeleke School of Social Sciences, Babcock University.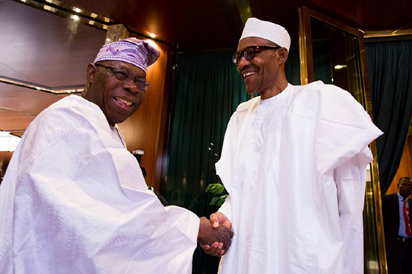 According to him, as soon as the local government allocations were released from the federation account, the governors simply deducts from the source, whatever amount they claimed were spent on behalf of the local governments.
Obasanjo, who recalled that he initiated local governments reforms in 1976 to make the LGs autonomous and functional, lamented that once such money was illegally deducted by governors, no council chairman dared to questioned or challenge such illegality.
In his keynote address, the former president said good leadership at the state and the local government levels with integrity, dedication and probity was what could make local governments work to achieve their purpose for the people.
He said: "Not allowing local governments to work and stealing their funds, from source by states, is one of the greatest disservice of all political parties in the present dispensation of our democratic experiment.
"In fact, experiences in many states of the federation have shown that local government administrations have become the most constitutionally-abused matter in the country since the 1999 Constitution became operational. Only a handful of states had held local government election.
"Others have carried on as if it is legal to run local governments without the Constitution that created them. Most state governors floated the idea of appointing transition committees comprising their surrogates to oversee the affairs of the councils. The trend, sadly has been maintained in some states till now.
"In others where the polls had been conducted, the governors, in connivance with corrupt electoral officials subservient to the governors and ruling party committed malpractices which make mockery of the process."
Ogun State governor, senator Ibikunle Amosun who was represented by the Secretary to State Government,  Adeoluwa Taiwo, at the event said his administration recognised the constitutional provision of the Local Government which informed why it had conducted successful Council elections twice  in the state, 2012 and 2016.
He also said contrary to the allegations that state governors in Nigeria routinely tampered with  the councils' funds, his administration had never dipped its hand into the gocal government purse.
In the contrary, he said, he had always cme to the aid of the councils in augumenting their funds for them to meet their financial obligations.
The Vice-chancellor, Babcock University, Prof. Ademola Tayo also said the relevance of the local governments in the country have been eroded.