Kelechi Iheanacho and teammates might no longer be able to surf the web while in training due to Pep Guardiola's attempts to foster team spirit at Manchester City it has emerged.
Argentine defender, Pablo Zabaleta, made the revelation saying Guardiola is so eager for his players to communicate with each other face-to-face that he has blocked the internet in some areas of the club's City Football Academy (CFA) to encourage them to spend less time on their mobile phones.
Guardiola is famous for his passionate approach to the game and has already implemented some huge changes at the Etihad following his summer arrival from Bayern Munich.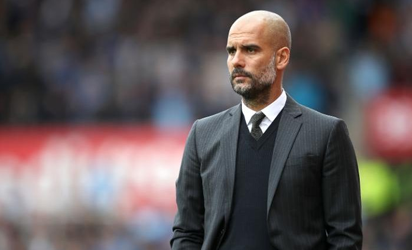 "You always want and dream to be trained by the best coaches, and today I have the opportunity to work with one of the best," the Argentine defender told Tyc Sports.
"Actually, you learn a lot, especially the way you live it. Beyond knowledge, his passion for football.
"He forces us to have breakfast and lunch together at the club. The internet is cut off, we are held incommunicado. We don't even use 3G."
Aside no longer being able to trawl the Internet, City players must now eat all their meals together in a bid to improve squad harmony, while calorific treats including pizza and fruit juice have been banned.