By Emman Ovuakporie & Johnbosco Agbakwuru
ABUJA—THE youth wing of Ohanaeze Ndigbo under the aegis of Ohanaeze Youth Vanguard has petitioned the Speaker of the House of Representatives, Yakubu Dogara over the alleged exclusion and marginalisation of the South East officers in the Nigeria Customs Service, NCS, in its promotions.
This came as members of the Public Petitions Committee of the House have lamented that the Comptroller General of Customs, CGS, has turned down invitations sent to him to appear before the committee to explain if there was any iota of truth in the petition and why it was so.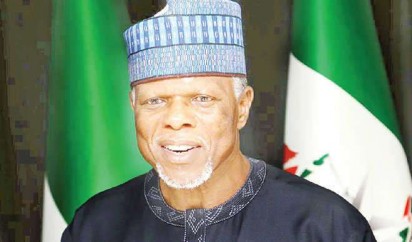 The Ohanaeze Youth Vanguard had in a petition to the Speaker, titled, "Unjust exclusion and marginalisation of South East extraction in the 2015 Nigeria Customs Service appointments/Promotions for management cadre", signed by its President, Comrade Okezie Nwankwo, pleaded with the Speaker to prevail on the CGC to respect the spirit of federal character.
According to the petition which was referred to the Committee on Ethics and Petitions to handle, the recent alleged imbalance promotions and appointments in the service was done "despite the existence of federal character principle and existing norm in the Nigeria Custom Service."
Nwankwo said, "We are concerned that the situation may degenerate with untold consequence if nothing is done to arrest it.
"We note the appointments and promotions made by the current Comptroller-General of Customs which from all intents and purposes sidelined South East extraction, prompting many to ask if his mission is to see the South East officers out of the service.
"It was obvious in the appointments and promotions made that the slots traditionally reserved for the South East zone were shared out to other zones."
Although, Chairman of the Public Petitions Committee, Uzoma Nkem-Abonta was invited for his reaction, but a member of the committee who spoke to Vanguard on the condition of anonymity lamented that several invitations had been sent to the Comptroller-General to come and defend the recent promotions made and why any geopolitical zone of the country should be excluded.But he did not honour the invitation.
The lawmaker who claimed that the Committee will recommend to the House for the issuance of warrant of arrest on the Customs boss, said he (CGC) had ignored all invitations sent to him.
He claimed that the Igbo officers were not in the high ranking positions in the service and that the few ones were consigned into printing units or obscure positions, adding that so many of them had been systematically and tactically retired or removed.
"The CGC has consistently refused to appear before the Committee and we have been wondering whether he is above the law to explain where the imbalance in appointments and promotions," he said.
Subscribe for latest Videos