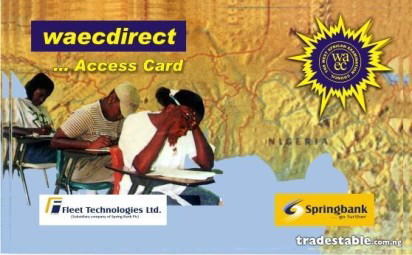 WASSCE scratch cad
* Save our future, they beg Buhari, Oshiomhole
By Simon Ebegbulem
SECONDARY school students have called for a shift in the date of the September 10 governorship election to another date because it clashed with their GCE Mathematics examination.
Apart from clashing with their examination, the students, who stormed the Government House, Benin City in protest, Tuesday, added that holding the examination and the election on the same day would disenfranchise them.
The students also said they would kick against any plan to be moved to other states for the Mathematics examination as planned by WAEC, adding that this would not only disorganise them but also put them at a disadvantage.
Spokesman for the students, Iko Emmanuel Moses said: "Our position about the General Certificate Examination (GCE) in Edo State, the scheduled governorship election on the 10th of September, with a deep sense of regret and pains, we wish to express and oppose the disturbing circumstances surrounding the above examination of this year and its effect on our expected performance in the examination.