Saudi King Salman said Tuesday the kingdom rejected any attempt to play politics with the hajj, the annual pilgrimage which has added to tensions between Riyadh and Tehran.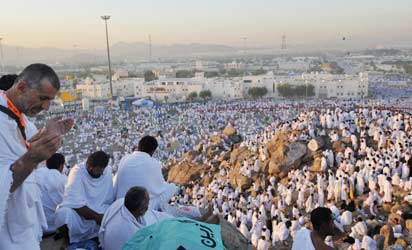 For the first time in nearly three decades, Iran's 64,000 pilgrims are not attending the hajj in Saudi Arabia after the two regional rivals failed to agree on security and logistics.
Among its concerns, Riyadh said Tehran had demanded the right to organise demonstrations.
"The kingdom categorically rejects that the hajj serves any political purpose," Salman, 80, said in a brief address to international VIPs attending the pilgrimage.
Tehran had accused Riyadh of "blocking the path leading to Allah."
Among the contentious issues was security after last year's hajj stampede which, according to foreign officials, killed roughly 2,300 people.