By Denrele Animasaun
It is folly for a man to pray to the gods for that which he has the power to obtain by himself.-Epicurus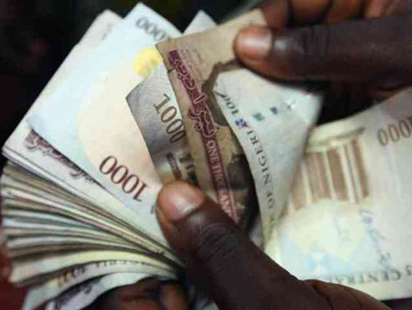 As if Nigerians need to be told that the country has slipped into recession, it has been felt many times over. The ordinary man on the street would have confirmed that many months ago. It is a fact that to many Nigerians that Nigeria has never been out of recession.
The stable diet like bread, rice and gari has steadily increased in price and out of the reach of many Nigerians, they spend most of their earnings on food and nothing else. Call it what you may, all many want is that their Naira goes farther than just the stables which are now luxury items. Many are living not from hand to mouth but from mouth to mouth and they cannot see a way out of the prolonged hardship.
Now that it is confirmed that the Nigerian economy has shrunk by 2.06% between April and June and that it has been declining steadily in the last two-quarters as the price of oil depreciates around the world. Many thought the gravy train will run and run they fail to diversify Nigeria's economy and it's the over reliant and looting that has led Nigeria staring into an empty coffer.
This has a devastating impact on all oil producing countries around the world and the knock effect felt across the globe.
Nigeria has now seen two consecutive quarters of declining growth, the depressed state of oil prices isn't only afflicting hundreds of oil companies around the world but many have contingency plans that kick in when facing such financial upheaval.  So now that Nigeria is officially in recession, how is the government going to resurrect its ailing economy or how long do ordinary Nigerians have to endure the financial hardships that affect more people than a select few?  As we know, there are few who won't feel the squeeze but will continue to rub their I'll gotten wealth in the faces of the have not. Truth is, not everybody is in the same boat.
And yet again, the President assured fellow Nigerians that despite the various current challenges facing the country, Nigeria would be great again under his watch: "God will help us to secure Nigeria and efficiently manage it. Please continue to pray for us. I can assure you that Nigeria will be great again."
Don't get me wrong but when do we get off our knees and see real progress? And when does it become clear to all that the mess that Nigeria is in has been decades in the making but when can the real change come to Nigeria?
Yes, I get it. Buhari said although change could not come on a platter of gold, his administration would do its best to deliver on the promise of change. He said: "We promised the Nigerian people positive and progressive change during our campaign. We are not and shall not be deterred from that noble undertaking. "But as we have learnt from history, change has never been attained by nation states on a bed of roses, but rather through patience, perseverance and steadfastness.
"We are quite aware of the pains and inconveniences that have been the lot of the citizenry in the past one year as we strive to faithfully implement our programmes in fulfilment of our change agenda.
"We are, however, comforted by the real change and progress we have made in fighting corruption and restoring integrity to government; providing security for lives and property; and positioning the government for effectiveness and especially deregulating the oil sector."
And he continued that, he was determined to remain on track as his administration strives to deliver the country from past mistakes in fulfilment of its promise of improving the conditions of the people and making Nigeria a prosperous country.
Let us get one thing clear here, Nigeria was never great, it had the potential to be very good but great is a stretch too far. And for those who were fortunate to know a time when food was plenty and the cost of living was manageable and we could at least say, we lived a comfortable life that was so long time in our living memory and the golden time is now a myth.
My fear is that by officially declaring recession it might give the powers that be the excuse to blame recession on lack of progress and this is disastrous on the lives of many as we speak
As it is, many Nigerians depend on remittance to help starve off poverty and to maintain some semblance of living. And with the slump in oil prices and the depletion in Nigeria's foreign currency reserve the government has taken steps to stem the outflow of cash from the country and that has a devastating impact on business and commerce. Nigeria has no disenible capital reserve, the previous administration was spending money as if it was going out of fashion and what reserve that was needed for rainy days disappeared and unaccounted for. Where it could have tapped into its reserve it has nothing to make up for the collapse in oil revenue.
As for the spendthrift legislators and padding, well, we leave that for another day…
Remitting money home was prohibitive for months and the bank seems to be doing a roaring trade: receivers were getting less for their money and the banks are laughing all the way to the bank! So it is a relief that the Central Bank of Nigeria has restored money transfer to Nigeria after it was suspended and leaving the Nigerian diaspora to rely on Western Union, MoneyGram and Ria. Ismail Ahmed, founder and CEO of WorldRemit, comments: "We commend the CBN for reaffirming the country's commitment to building an enabling environment and level playing field for international money transfer services to Nigeria. The new environment will help to bring the estimated 50% of remittances to Nigeria that currently go through unregulated, informal networks into the formal channels.
"We're grateful to the many Nigerians both at home and in the diaspora that supported our call for money transfers to be restored. A competitive remittance market provides Nigerians with greater convenience and better pricing."
The hardships that Nigerians are facing are by no means over; the scarcity of foreign exchange pushed the naira to an all-time-low of 420 against the US dollar.   This is an all-time low and please don't get me started, because I can tell you that I remember when Naira was beating the dollar 2:1
When push comes to shove
"We desperately want to believe in something. To simply live out our lives believing in nothing is to live as if this thing we call life is filled with nothing but nothing." —Craig D. Lounsbrough
Nigeria had an August visitor, Mark Zuckerberg, the founder of Facebook. His visit is a big deal and it is just as important as when Bill Gate, the co-founder of Microsoft (the world largest PC software company) and philanthropist  visited Nigeria. With Bill Gate and through Bill and his wife, Melinda's foundation, they have worked tirelessly and poured millions of dollars of their money (they are worth over 78 billion dollars and counting) to eradicate the scourge of Polio around the world and they are well on their way to achieving it. Nigeria was one of the last three countries that resisted the anti-polio program; Afghanistan and Pakistan being the others. At last, they managed to complete the program in Nigeria.
Mark, on the other hand, is worth a mere 55 Billion dollars and the younger is well on his way to make a positive difference ensuring that Africa takes its rightful place in the digital age. So with his first visit to Africa, he has helped to shine a spotlight and to inspire the young people to reach their full digital potential. I hope that the billionaires in Nigeria are watching that you don't become poor by giving, that by investing in others, everyone gains.