By Soni Daniel, Northern Region Editor
James Bala Ngilari, the former governor of Adamawa state, has been charged and remanded in Economic and Financial Crimes Commission's custody.
This was the ruling of Justice Nathan Musa of High Court of Adamawa state, which sat in Yola yesterday.
The EFCC had charged Ngilari for violation of procurement laws in the award of contract of N167 million to one El-Yadi Motors Limited for the supply of 25 units of operational vehicles (Toyota Corolla).
The Commission had instituted a 19-count charge against Ngilari, the former secretary to the government, Ibrahim Andrew Welye and his former Commissioner of Finance and Budget, Sanda Jonathan Lamurde.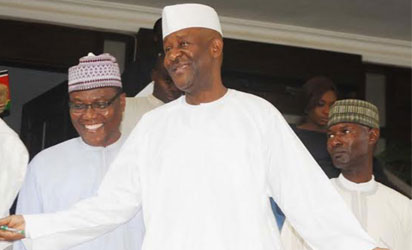 EFCC accused them of conspiracy, lack of transparent and non-competitive bidding process in the award of the controversial vehicle contract.
The three pleaded not guilty and their lawyers applied for bail on their behalf that the prosecution opposed.
The court ruled that they should be remanded in custody while he adjourned until today for ruling on bail application.