*Discovers N1.580bn Q2 sector contribution to GDP
*GSM dominates telecom economy
*Porting activities dwindle
By Prince Osuagwu, Emmanuel Elebeke
Like a beacon of light on a very dark night, the telecommunications sector seems to be booming at a time when everything else in Nigeria's economy is dwindling significantly.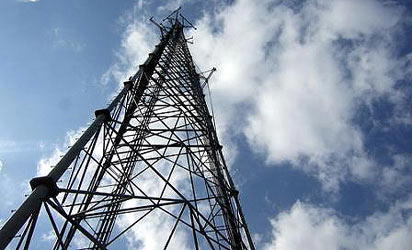 The sector is now responsible for 9.8 percent of the country's  Gross Domestic Product, GDP, having contributed N1.580 billion in the second quarter of 2016.
This is coming at a time when the growth of the economy as a whole, year after year, has  dropped in real terms from 5.0 per cent in the previous quarter to 1.5 per cent, the lowest rate since 2011 Q3.
The National Bureau of Statistics, who made this known in its quarterly report released, Monday, noted that the sector  improved upon its 7.8 percent performance in the last quarter.
The report further showed that the share of telecommunications in total real GDP declined throughout 2010 to 2014, but for the last five quarters growth in the sector has been higher, meaning the trend has reversed.
Not  suprisingly, this feat is kudos to the Global System for Mobile Communication, GSM technology, which has steadily entrenched its position over Code Division Multiple Access, CDMA as the dominant provider of mobile services in the country.
Subscriber rates bounce back
The NBS study showed that the total number of subscribers has increased rapidly over the past decade; at the end of 2005, indicating that  there were 19,519,154 subscribers, but by the end of 2015, there were 151,017,244, which is equivalent to an increase of 13,149,809 every year.
However, it was found that  growth has been declining more recently, possibly as a result of high market penetration leaving less room for large expansion.
"In June 2016, there were 149,803,714 subscribers compared with 148,775,410 in June 2015, which represents an increase of 0.69 per cent" the report says.
The yearly increase in total subscriber numbers is said to have been decreasing steadily for the past year; in June 2015 the year on year increase was 12.05 per cent. It indicated in the report that after falling between January and April 2016, the number of subscribers began to increase again, and in June the number was 0.71 percent  higher than at the end of the first quarter in March.
"This increase was made possible despite a sharp drop in CDMA subscribers; between June 2015 and June 2016, during which the number fell from 2,105,981 to 454,092, a decrease of 78.44 per cent" NBS said .
Although CDMA remains the second most popular technology type, the findings indicated that this decrease has meant that the GSM technology type has entrenched its position as the dominant provider of mobile.
GSM dominates
The report revealed that mobile subscribers using GSM dominated and accounted for 99.58 per cent of the total subscription in June 2016, followed by CDMA with 0.30    per cent of the total, while fixed wired and wireless make up 0.08 per cent and 0.03 per cent respectively.
It was also showed that the dominance of GSM users increased since June 2015 when 98.46 per cent of subscribers used this technology type.
However, this increase was largely attributed to the decline in CDMA users over the second quarter of 2016.
The proportion of subscribers using fixed lines is said to have remained broadly stable over the past year, albeit at very small levels.
The dominance of GSM over CDMA in the mobile technology is characteristic worldwide; with GSM accounting for over 80% per cent of the global market in Q2 2009.
According to report, GSM technology    has proven to be easier to switch networks, and is regarded as being more accessible for international use, especially given that some markets (such as in Europe) have mandated the technology by law. However, CDMA was found to be more prevalent in the United States.
In June 2016, the total number of GSM subscribers was 149,179,083, an increase of 2,692,267, representing 1.84 per cent increase, relative to June 2015. In both percentage and absolute terms, the report indicated that the year on year increases in GSM subscriber numbers have been falling steadily over the past 12 months.
In March 2016, the year on year growth rate was 4. 06 per cent, and in June 2015 the rate was 12.22 per cent.    However, the number of GSM subscribers was said to have increased throughout the second quarter of 2016, from 146,866,356 in April.
The second quarter of 2016 experienced a partial reversal of trends that had been recorded since August 2015.
CDMA, Fixed wireless decline
In June 2016, at the end of the second quarter of 2016 there were 454,092 CDMA subscribers, which represent a decline of 61.19 per cent, relative to the end of the previous quarter. This is the second consecutive sharp decline in CDMA subscriber numbers. Also, in March there was a drop of 45.55 per cent from 2,148,727 in December 2015 to 1,170,031. This was as a result of the year on year fall of 78.44 per cent from 2,105,981 in June 2015.
As with CDMA subscribers, the number of fixed wireless line subscriptions dropped sharply in June 2016, after having remained fairly stable for over a year. However the decline was less sharp than for CDMA subscriptions. In June 2016 there were 45,087 subscriptions, compared with 51,383 in March 2016 and 58,935 in June 2015, which imply declines of 12.25 per cent and 23.50 per cent respectively.
In percentage terms, Multilinks recorded by far the biggest decrease. In June 2016, the provider had 428 subscribers, compared with 1,787 in March 2016 and 3,387 in June 2015, which represents falls of 76.05 per cent and 87.36  per cent.
GSM internet subscriptions
Of all GSM users, a total of  92,181,978 had an internet subscription with one of the four carriers of Airtel, Etisalat, Globacom and MTN in June 2016. This means that all of the active GSM lines, 61.79 per cent had an internet subscription. The report indicated that throughout most of 2014 and 2015, this proportion had been increasing, however in the first two quarters of 2016, it had declined from 65.26 per cent in December 2015 to 62.61 per cent in March 2016, and further to 61.79 per cent in June 2016.
CDMA internet subscriptions
Although the ratio of internet to mobile subscriptions among CDMA providers is low relative to GSM subscribers, it increased markedly in the second quarter of 2016 following another large increase in the first quarter.
This was entirely as a result of the large fall in the number of CDMA mobile subscribers however. The number of internet subscriptions actually fell by 19.35 per cent between March and June of 2016, from 124,910 to 100,743, but this fall was still less than the 61,19 per cent fall recorded in CDMA mobile subscriptions over the same period.
Porting activities  dwindle
On the porting activities, the second quarter of 2016 recorded a decrease in the amount of porting activity, both relative to the first quarter of 2016 and the second quarter of 2015.
There were a total of 61,754 incoming porters in the second quarter of 2016 (across all three months). This compares with a total of 51,301 in the first quarter, and 54,714 in the second quarter of 2015, increases of 20.02 per cent and 12.54 per cent respectively.
NBS said the quarter on quarter increase was primarily as a result of an increase of 43.15 per cent in incoming porting activity recorded by Etisalat.
Although, the bureau explained that given that this provider had seen declines in the previous two quarters this was only equivalent to a year on year increase of 0.28 per cent.
Etisalat remained the provider to record the most incoming activity, and accounted for 57.83 per cent of activity in the second quarter of 2016.
MTN also recorded a large increase in the number of porters, from 1,353 in the first quarter to 2,878, or more than double.
Year on year, the increase was 31.60 per cent. Despite this, MTN recorded by far the smallest share of incoming activity, as in all previous quarters, and accounted for 4.67 per cent. Globacom however, recorded a quarterly decrease of 33.96cper cent, from 5,683 to 3,872 between the first and second quarter, and accounted for the second smallest amount of incoming activity at 6.29 per cent.
Nevertheless, the provider recorded a year on year increase of 6.61 per cent. In contrast to the other providers, Airtel recorded essentially no change in incoming porting activity relative to the previous quarter, recording only a 0.03 per cent increase. However year on year, Airtel recorded an increase of 43.57 per cent, and the provider continued to account for the second largest amount of incoming porting activity of 31.21 per cent.
Tariff details
Across all providers, there are numerous options for tariff plans, each differing according to the overall cost and the services provided. This reflects the fact that there are many facets to the services telecommunications companies provide, such as SMS messaging, local and international call and data bundles.