By Charles Kumolu
The Centre for Public Accountability, CPA, has called on President Muhammadu Buhari to order an investigation into the management of 0.3 per cent annual fees on pension assets being collected by the National Pensions Commission, PENCOM, alleging that the activities of the commission were fraught with irregularities.
It also urged the commission to make public how the N15 billion annual fees it allegedly collects was being spent, noting that N42 billion had been collected since 2012.
The transparency group in a petition to the President by its Executive Director, Olufemi Lawson, frowned at what it described as non-implementation of the transfer window by PENCOM, adding that Nigerians deserved to know why depositors were not allowed to migrate if they so wish.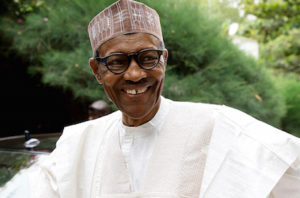 The petition reads: "Mr. President, as you may be aware, the Pension Reform Act was enacted in 2004 for sustainable management of retirement benefits of citizens who worked within the public or private sectors of the federation.
As at today, the accumulated pension assets stand at about N5.4 trillion. From that period to date, we want to assert that the commission has never been in a worse state than it is today.
"We specifically call on the President to order an immediate investigation into how the N42 billion collected by the commission were expended from 2012 to date."
The commission collects annually, 0.3 percent on the total pension assets which presently stands at N5.4 trillion. Annually the commission collects about N15billion as fees which it spends.