By Emman Ovuakporie, Simon Ebegbulemm, Jimitota Onoyume & Egufe Yafugborhi
ABUJA—Some members of the House of Representatives, yesterday, advised security agencies to conclude investigations before smearing the image of Nigerians in the media.
Two members of the House, who spoke to Vanguard, against the backdrop of alleged $31.4m found in a Skye Bank account, belonging to former First Lady, Dame Patience Jonathan, advised government and security agencies to carry out a proper investigation before crucifying her.
Their advice came as some human rights groups and opinion moulders in the Niger Delta asked government to allow the law take its course on the matter.
Minority Leader of the House, Leo Ogor, in his reaction, described the allegation as a mere rumour until there were concrete evidence to convince Nigerians.
He said:  "I will liken this situation to that of budget padding that had no substance in all ramifications. We should allow the security agencies conclude all their findings before crucifying Nigerians in the press.
"Although I've not seen any of the documents that are being paraded, for now, we should allow those working on it conclude their investigations first."
It's still a rumour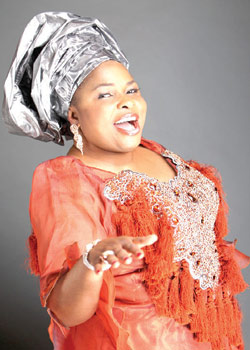 Speaking in the same vein, Ehiozuwa Johnson Agbonayinma, PDP, Edo,  said:  "It's still a rumour though I've not seen the details, but as you know, she is still innocent until proven otherwise in our law courts,"
Also, Oghenejabor Ikimi, lawyer and National Coordinator, Centre for the Vulnerable and the Underprivileged, said:  "Patience should be investigated on how she got the money.  We agree that she was the wife of a Deputy Governor, Governor, Vice President and lastly President. The sum is frightening, knowing that her office, even as First Lady, does not attract remuneration.
"Even if it did attract cash benefits, was it in dollars and how much did she receive?  If the anti-graft agencies find her to have amassed such wealth illegally, she should be tried to face the music. She is not bigger than the country as former First Lady."
In his reaction, Zik Gbemre, National Coordinator, Niger Delta Peace Coalition, NDPC, said:  "The NDPC does not understand the hullabaloo about investigating the former First Lady for questionable wealth. She should be investigated like anyone else suspected to be holding such questionable wealth.
"All anti-graft agencies need do is ensure they do their job within the ambit of the law. People should not see this as a witch hunt or oppression. The accused must also prove her innocence lawfully. She has nothing to fear if she genuinely acquired such wealth. All she needs is proof."
Similarly, former Provost Marshal of the Nigerian Army, Gen.Idada Ikponmwen (Retd), and Executive Director of the African Network for Environment and Economic Justice, ANEEJ, Rev.David Ugolor, described the $31.4million allegedly traced to the account of the former first lady as shocking.
While noting that the anti-corruption war of President Muhammadu Buhari's administration was yielding fruits, they, however, urged the Economic and Financial Crimes Commission, EFCC, to prosecute her.
It'll never be business as usual
Gen.Idada said:  "Thank God for the emergence of a man who has taken the issue of the crusade against corruption very seriously, no matter the defects people may spot in this crusade.  The truth is that it has started, it cannot be governance with impunity any more.
"The EFCC must investigate it to the fullest, or are they saying that immunity is also extended to the wife of the President?
"If after investigation and they found out it is true, one expects that she should be prosecuted. I have always said even if it is this anti-corruption fight that Buhari can do, he would have taken Nigeria some steps forward.
"The anti-corruption crusade is a burning necessity in Nigeria.  Once the battle is fought for a while, Nigeria will never be the same again.
"The business of fighting corruption, we all must buy into it. I do not see any sense in immunity as interpreted by Nigerian courts because the moment a leader is found to be involved in fraud, I do not see how we can use any provision in the constitution to sustain him in power," he stated.
On his part, ANEEJ Executive Director, Rev.Ugolor, said:  "The disclosure of that amount in the account of a wife of a former President, who we all know has no history of owning a company that makes money, demonstrates clearly that we are in trouble in Nigeria.
"It is the highest level of impunity that will require a radical response from any government that wants to be taken seriously.
" This is even more urgent, particularly because of the current economic recession.  It is this kind of corruption that is responsible for the recession we are experiencing today.
"The fact that this kind of grand corruption is allegedly traced to somebody from the Niger Delta is something that is very discouraging, that needs to be put into proper perspective because we cannot have this kind of story flying around the country, when unemployment level and poverty are increasing daily in the South South.
"So I strongly recommend that the EFCC should take actions to recover the alleged money and also be transparent in disclosing how that money came back and prosecute her."
Former President Ijaw National Congress, Professor Kimse Okoko, said:  "The fight against corruption appears to be one-sided. If it becomes one-sided, it will lose the support of Nigerians.
"Anybody found to be corrupt should face the law, let the rule of law apply. If it is unjust for them to freeze her account, she should be able to take up that matter in a law court.
"Let EFCC act within the law. This way I think the fight against corruption will make meaning."
Speaking in a similar vein, Anyankwe Nsirimovu, of the Institute of Human Rights and Humanitarian Law, a civil society platform, said:  "It is unfortunate that at a time we thought this thing about corruption will not touch Jonathan, it appears something different is coming up.  I think it is condemnable.
"This is not the kind of story we need now. That kind of money is being talked about at a time like this I don't think it is best for the country and the Niger Delta.
"This is not good for our democracy. To my mind, this has put the whole of Jonathan's administration into question.
She has the right to own such amount —McDaniels
Also reacting, Chairperson of Ijaw Mothers Union, Doris McDaniels, said:  "I will commend Mrs Patience Jonathan because if this is the allegation against her, then it is funny. So you mean the wife of a former deputy governor, governor, Vice President,  Acting President and President cannot own this kind of money, yet wife of President Muhammadu Buhari that is less than two years in office can travel with the kind of bag  as alleged recently? Then this is a funny country.
"If high-profile government officials,can own properties in Dubai, yet we say wife of a former President can't own this money, then Nigeria is a laughing stock.  EFCC should follow the law."