By Chinonso Alozie
Owerri—The Christian Association of Nigeria, CAN, Southeast, has called on the five governors from the zone, to take more pragmatic steps in ensuring that the reported killings by herdsmen, come to an end.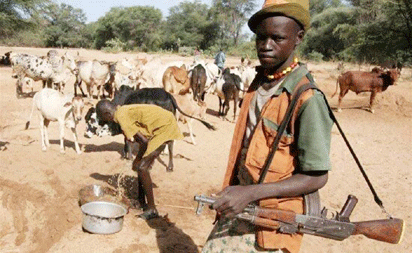 The association, after a closed door meeting they held in Owerri, issued a statement through the Southeast Secretary of CAN, Nnabugwu Oluchukwu who told Vanguard that the activities of the herdsmen in the zone, was not acceptable and should be looked into in order to prevent outbreak of violence.
He said, " We plead that the governors of the Southeast states should react to this ugly development, hence the Fulani herdsmen are continuously harassing rural communities in their states. We have had the attacks by Fulani herdsmen in Ndiagu Attaukwu village in Akagbe Ukwu community, Nkanu West Local Government Area of Enugu state, and recently in Akokwa in Ideato North Local Government Area of Imo State. This is indeed very sad and unpatriotic.
"It is wrong to hear that herdsmen are now moving round the country with dangerous weapons to the point of invading rural communities, destroying their farmlands and their economic crops especially in this time of hardship, a situation which can affect the productivity of the people and further push them to extreme poverty. We have to do the right thing to end this.
"We also call on the Federal Government led by President Muhammadu Buhari to ensure that these herdsmen said to be committing these atrocities will be arrested and at the same time prosecuted in order to serve as a deterrent to others who have similar intention."