By Olasunkanmi Akoni
Lagos—THE Federal Government has directed the contractor handling the rehabilitation of Apapa-Ijora bridge to carry out immediate audit on the engineering design of the bridge with a view to ensuring safety and enduring facility as part of measures to adhere to global best practices.
It also assured that the completion of the 800-capacity Apapa Trailer Park being constructed opposite Tincan Island Port in Apapa, Lagos, will be funded with the 2017 budget.
Minister of Works, Power and Housing, Mr. Babatunde Fashola gave the charge during an inspection of the on-going rehabilitation of Apapa-Ijora Bridge and construction of Apapa Trailer Park.
Fashola said there was the need for appraisal of the engineering of the Apapa-Ijora Bridge which was constructed by an Italian construction company over 40 years ago.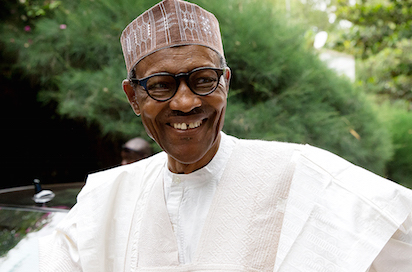 The Minister said, "It is pertinent to carry out auditing of the engineering of the bridge constructed over 40 years ago because of its present state. All efforts to get detailed information on the original design of the bridge have been unsuccessful as the where-about of the contractor is unknown. We need to protect lives and properties of citizens."
On the construction of Apapa Trailer Park, Fashola said, "The contract was awarded in 2009 by the Federal Ministry of Works, but abandoned two years ago, as the contractor, Borini Prono, left site due to lack of fund."
While faulting what he described as poor engineering work, he said, "the project has been delayed because for two years, the previous government failed to fund it, even when oil sold for $100 per barrel, thereby, defeating the purpose for which it was conceived almost eight years."
Fashola said he was at the site to assess the level of work done, and what remains to be done, so as to afford him necessary facts when preparing for the 2017 appropriation.
"The project was not captured in 2016 budget, but I am here to see what is left to be done so that I can seek funding for it in the 2017 appropriation," he said.
The minister, who acknowledged the deterioration of facilities within Apapa, attributed it to many years of neglect and abandonment of the rail system.
Fashola, however, added that the Federal Government was working on plans to revitalise the rail system for haulage, stressing the movement of heavy goods on roads is not sustainable.