By Soni Daniel, with agency report
Abuja – Ahmad Salkida, the Nigerian journalist taken into custody on Monday, weeks after being declared wanted by the army, has been denied access to his lawyer, Femi Falana, who is representing him, told an online medium, PREMIUM TIMES.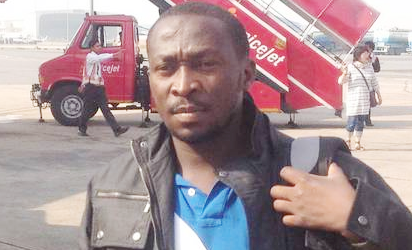 Mr. Salkida, said to have close contacts with Boko Haram leaders, was arrested on Monday just as he arrived the Nnamdi Azikiwe International Airport, Abuja, apparently to present himself to the military authorities which had earlier declared him wanted along with two others-Ahmad Bolori and Aisha Wakil.
The declaration of the three Nigerians wanted by the army followed the release of a new3 video showing the missing Chibok girls, which the security agents believe was the handiwork of the trio, who had been helping to negotiate freedom for the embattled school girls.
Salkida expressed his willingness to turn himself in, and security analysts said he fulfilled that promise by flying into the country on Monday.
But Falana, his lawyer, fumed on Tuesday, claiming that the authorities had denied him access to Mr. Salkida. The journalist is believed to be held at a State Security Service facility in Abuja.
Mr. Falana said he had "been briefed as Mr. Salkida's counsel", but that he was "still trying to have access to him".
He said his chamber had dispatched another lawyer in Abuja to see if they could have access to Mr. Salkida, and to know "how to proceed from here".