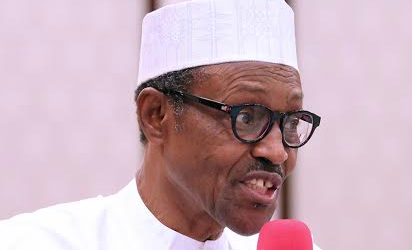 PRESIDENT MUHAMMADU BUHARI
KANO— THE factional chairman of All Progressives Congress, APC, in Kano State, Hussaini Mairiga, yesterdaty came down hard on President Muhammadu Buhari, describing him as a total failure.
Mairiga, who spoke with journalists in Kano, said "from the looks of things, President Buhari has betrayed the confidence of the Nigerian masses who voted for him massively into power."
The factional chairman said it was not an exaggeration that members of many families in the country go to bed without at least one square meal, while others had fled their homes because they could no longer provide the basic needs of life for their loved ones.
Mairiga, who is known for his bluntness, expressed worry that after one year of the Buhari administration in power, there was nothing to show while poverty in the country had reached an unprecedented level.
He lamented that while a bag of rice now sold for N16, 000, prices of other essentials commodities had tripled.
Mairiga noted with dismay that prices of goods were rising at a time the ordinary man did not have money to make a living.
Another disturbing scenario, according to the factional APC chairman, was that those around the president, including his ministers, had refused to tell him the truth and advice on the reality on ground.
He reminded Buhari of his campaign promises, stating that he did not like the way the masses were allowed to wallow in destitution and penury.
He said Nigerians were in the worst condition that needed urgent attention.
The APC chairman advised the President to stop deceiving Nigerians that the nation had no money whereas on monthly basis, the federal and states governments continued to enjoy a boost in their allocations.