By, Reno Omokri
Let me start this piece by asking my readers to perform an exercise that may give an explanation for why our economy is the way it is today.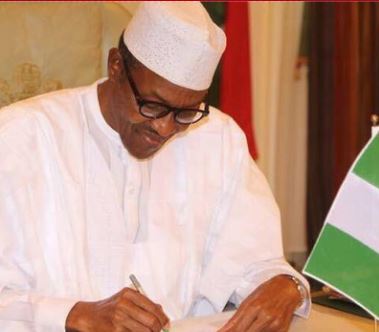 Google 'Obama reading a book' or 'Cameron reading a book' or even 'Jonathan reading a book' and you would find multiple pictures of these individuals doing just that, but Google 'Buhari reading a book' and you will not find even one picture of the President reading a book.
Yet his spokesman tells us that President Muhammadu Buhari's favorite part of a newspaper is the cartoon section. Should we then be surprised by the state of the economy?
Do not take my word for it. Go and search on Google right now. Except a clever presidential aide has inserted such a picture, not a single one exists on Google and if any presidential aide should go and insert one, he should be reminded that Google timestamps all images. As of TODAY, no such image exists!
I mean what type of Presidential aide tweets that 'When he picks a paper, the first page he (President Buhari) reaches for is the cartoon page. He laughs and laughs.'
I always thought Garba Shehu was a professional and I have publicly celebrated him but I am at a loss as to how to explain this Freudian slip.
In the midst of a ₦415 to $1 economy, should cartoons be the priority of the President of the largest Black nation on earth? And even if it is, should that be revealed by his aide?
When former US President, Harry S. Truman said 'not all readers are leaders, but all leaders are readers' he obviously could not have contemplated that there would ever be a president who would prefer cartoons over more serious reading materials.
And when we were trying to come to terms with the reality of a cartoon loving President we were proudly regaled by his aides with pictures of the President being sheltered from the rain by an aide carrying the biggest umbrella most people have ever seen.
In fact, the umbrella that covered President Muhammadu Buhari as he walked majestically to enter one of his 10 Presidential jets is better described as a canopy!
Trust Nigerian social media! They came up with pictures of President Obama and the leaders of the world's largest economies personally carrying their own umbrellas.
Not only were their own umbrellas reasonably sized, they were held up by the leaders themselves rather than an aide.
In fact, in one picture, President Obama could be seen, almost angrily, rejecting an umbrella held up by a US marine to protect him from the rain as he read a speech. That Obama act teaches us more than a thing or two about a servant leader.
In fact, there is a popular video on YouTube of President Obama coming out of Air Force One (the Chopper) on a rainy day and waiting with his own umbrella to offer shelter to his aides!
If only the size of your umbrella determined the size of your impact in leadership and not the size of your ego!
According to the Manufacturers Association of Nigeria, in the last twelve months, 272 manufacturers have been forced to close down their factories due to the harsh economic environment while 222 medium scale enterprises have closed up shop and 20 shipping firms have left Nigeria. The total job losses from these closures is conservatively put at 180,000.
This from an administration that promised to create 3 million jobs in its first year!
As a matter of fact, Vice President Osinbajo tweeted on the 17th of March, 2015 as follows: 'once we'd support an immediate scheme to train 20,000 graduates per state, 740,000 relief jobs'.
Today, the only Job that professor Osinbajo has created is the job of permanently blaming ex President Jonathan for much of what goes wrong under this administration.
Nigeria loses Africa's largest economy position to South Africa, loses Africa's top oil producing nation status to Angola, loses West Africa aviation Hub position to Ghana. Over 200 major businesses either close down or relocate from Nigeria. The people of Nigeria ask for jobs but our government prefers to shut down a film village that would have provided just that rather than relocate it to those who would appreciate it. The Naira plunges to ₦415 to $1. Yet, asked to react, the Federal Government gives its standard response-it is all Goodluck Jonathan's fault!
When will this administration leave cartoonish behavior alone and take responsibility for its actions rather than blaming others?
Just last week, two former Governors of the Central Bank of Nigeria, Professor Charles Soludo and his royal highness, emir Muhammadu Sanusi II, gently criticized the Buhari administration for its shoddy handling of the economy.
It however came as no surprise that the headline in many major national newspapers on Sunday, August 28, 2016, was that the federal government is going to probe the tenure of the two former CBN Governors. The Daily Sun out it best 'FG To Probe Sanusi, Soludo'.
Suddenly, it seems that if you open your mouth, the government will open your books!
Somebody tweeted at me as follows: '@chichriso: @renoomokri Just wait, in d next few weeks Buhari and his APC thieves will form a useless corrupt case against you. #Becareful'. Are we living in a police state?
It is only now that Nigerians would appreciate the statement made by former President Goodluck Jonathan in 2014 to the effect that "I am the most abused and insulted president in the world, but when I leave office you will all remember me for the total freedom you enjoyed under my government."
The above statement almost seems prophetic in the light of recent events.
But to emir Sanusi, let me say that it is wrong to ask President Buhari not to make President Jonathan's mistakes.
How can anyone say President Muhammadu Buhari should not make Dr. Goodluck Jonathan's mistake!!!
Rather than avoid Jonathan's mistake, President Buhari should make the same GEJ mistake that made the economy grow at over 4% every year GEJ was in power! Rather than avoid Jonathan's mistake, President Buhari should make the same GEJ mistake that ensured our economy overtook South Africa's economy as Africa's largest economy! Rather than avoid Jonathan's mistake, President Buhari should make the same GEJ mistake that ensured Naira was stable at ₦150-₦215 to $1 between 2011-2015. Rather than avoid Jonathan's mistake, President Buhari should make the same GEJ mistake that ensured EVERY state had at least one federal university! Rather than avoid Jonathan's mistake, President Buhari should make the same GEJ mistake that ensured EVERY election INEC held under GEJ was conclusive! Rather than avoid Jonathan's mistake, President Buhari should make the same GEJ mistake that ensured civil servants were consistently paid as and when due!
How can you say a man who kept inflation at single digit THROUGHOUT his tenure was a mistake? Nigerians pray for President Buhari to make the same  'mistake'!
Let me assure anybody that  NO MATTER WHO HE IS, I, Reno Omokri, will not let ANYONE rewrite history. Jonathan was a man who did well for Nigeria!
Let me conclude this piece by reminding the Vice President, Professor Yemi Osinbajo, who is a pastor like me, of his words via his tweet on his verified Twitter handle on the 22nd of December, 2014 when he said 'Nigeria is great and her citizens give so much, yet get nothing in return from today's inadequate and visionless leadership."
Does Professor Osinbajo still maintain this accusation of visionless he made against Goodluck Jonathan in 2014? May I remind him that the two main achievements his boss (President Buhari) has celebrated in the last year are the Treasury Single Account and the commissioning of the Abuja-Kaduna fast rail. Both of them were largely the hand work of the gentleman he called visionless.
My prayer is that the Vice President should read Psalm 15. As a man of God, he should know the implication of that Psalm."
Finally, let me conclude this piece by averting that It is high time to buy President Buhari a bigger book and a smaller umbrella!
Subscribe for latest Videos