Russia's appeal against the blanket ban imposed by Paralympics officials was rejected Tuesday — ending any hope the country's Paralympians had of competing in Rio.
The Court for the Arbitration for Sports upheld the decision made by the International Paralympic Committee following allegations of state-sponsored doping.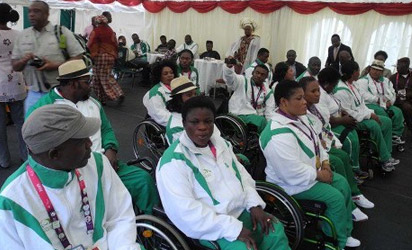 A statement for CAS found that the IPC "did not violate any procedural rule in dealing with the disciplinary process" which led to the suspension of the Russian Paralympic Committee.
It added that the decision to ban Russia, "was made in accordance with the IPC rules and was proportionate in the circumstances."
Russian sports minister Vitaly Mutko told the Tass News Agency that the decision was "more political than judicial."
The IPC had sought more information from Richard McLaren, who led the independent report for the World Anti-Doping Agency which alleged wide scale doping which had allegedly been covered up by the country's security services.
Reacting to the verdict Tuesday, Craven said his organization was "greatly encouraged."
"Today's decision underlines our strong belief that doping has absolutely no place in Paralympic sport, and further improves our ability to ensure fair competition and a level playing field for all Para athletes around the world," he said in a statement.