Seven-time Nigeria champions Enyimba say they are satisfied with current head coach, Paul Aigbogun.
The former Warri Wolves gaffer has come under intense scrutiny in recent months for what some fans of the club have termed an underwhelming season.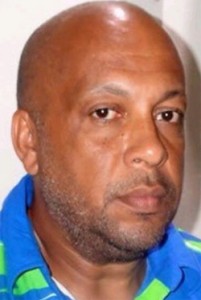 The fans have voiced their discontent over the club's failure to progress past the group stage of this year's CAF Champions League but the People's Elephant are still in contention in the Nigeria Professional Football League (NPFL) and the Federation Cup.
Enyimba chairman, Chief Felix Anyansi-Agwu, says he has had no reason to question the credentials of Aigbogun.
"We (Enyimba) have not been given any reason to show dissatisfaction with the work of Aigbogun.
"He has been given a free hand to do his job to the best of his knowledge.
"People are free to speculate that Aigbogun will be sacked but I don't know where those stories are emanating from. "There is nothing from our end to suggest that Aigbogun will be sacked at the end of the season.
"Aigbogun is doing a good job and he needs to be encouraged also.
"Enyimba never presses the panic button and we will not start doing at at this stage," he told supersport.com. Meanwhile, Aigbogun has declared that he was never worried about the prospect of getting the sack at Enyimba.
"I have never had a problem with the chairman or the board since I took over.
"I admit that there are times this season when things did not go according to script for me but there has been a lot of mutual respect between all parties and no one has ever talked about sacking me," he said.
Aigbogun replaced veteran trainer Kadiri Ikhana at the start of the season.