By Peter Okutu
ABAKALIKI—EBONYI State government, yesterday, said it has settled over 25 community boundary crises which would have destabilised the existing peace across the 13 local government areas of the state.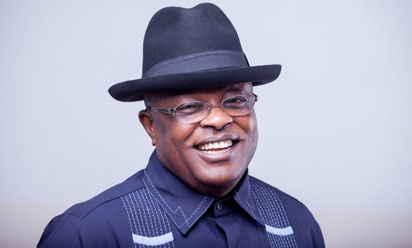 Addressing journalists in Abakaliki, the Commissioner for Border, Peace and Conflict Resolution, Mrs. Elizabeth Ogbaga, said the state government has warned various communities in the state to shun all forms of crisis and live in peace.
She stated the readiness of Governor David Umahi's administration to ensure that there is adequate demarcation of all the boundaries between one community and the other in the state.
She said: "We have a lot of boundary cases which we have put into consideration and peace returned to those places. For now, we have handled 25 cases and some committees were formed. There are threats of war in some communities but we took a decision that we most settle them to ensure peace and order in the state.
"Some of the cases we handled include Azu-Inyeba township union leadership crisis, where there was an allegation of fraud. We had to setup a committee made up of the local government chairman as the chairman of the committee and coordinators as members."
When we investigated the case we found out that it was not all that fraud per say but it was union leadership tussle.
"We also handled another case of local war and threat to peace in umuogodoosa Mgbo in Ohaukwu local government area against Amaezegba in Ishielu local government area that had lasted for the past 37 years
ago.
"Both Amaezegba and Umuogodoosha went to court up to Supreme Court but peace finally returned the area through the effort of our ministry.
The commissioner noted that the ministry is carrying out campaign to enlighten youths and women in the state on the need for them to maintain peace and order in their communities.