NIGERIA'S lone boxer to the Rio Olympics, Efe Ajagba who brought down bulky Nigel Paul from Trinidad & Tobago has said he was surprised that his opponent could fall in the first round, an action that caused the erupt in ecstasy.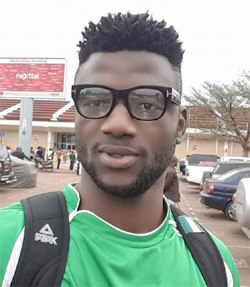 It was indeed one proud moment for the Nigerian contingent which has been bedevilled with scandals and poor displays by her athletes.
"I did not expect him to fall in the first round," Ajagba volunteered, after the fight. "Indeed, I did not expect to win by knock-out because I know him very well. My coach and I have studied him, watched his fights on Youtube.
He has a powerful combination and moves in the ring very well."
Ajagba's greatest tool is his understanding of his opponent's weaknesses. "I use my experience over them. Nigel Paul, like most others in my category, is bulkier than me but he does not have the legs.
They don't normally have the legs to carry them. I am slim, tall, with a long reach and above all, I have big, strong legs. When they hit me, my legs will support me but when I get them, their tiny legs can't carry their bulky body. I take a lot of advantage in that.
"Another thing is, I don't stay close to them because they punch hard. I move, I box but when my boxing fails to deliver I fight," he said.