By Simon Ebegbulem
OVER 2000 members of the PDP in Egor Local Government Area of Edo State,  led by Mr Promise Igbinevbo, yesterday, dumped the party for the APC.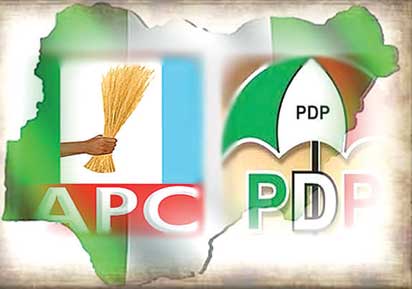 Governor Adams Oshiomhole, who received the decampees when the campaign train of the APC Governorship Candidate, Mr. Godwin Obaseki stormed Egor, declared that the PDP was dead in the state, assuring the defectors that they will be accommodated in the party.
According to Oshiomhole: "APC is like a family, anyday you come, you automatically become a member of the family.
There is hardly a day we don't receive defectors from PDD, which shows that they are completely dead in the North, Central and the South.
The funny thing is that we don't even know who is their candidate, though we are aware that the god fathers brought out their adopted son while the Sheriff faction brought out Iduoriyekemwen.
"However, whoever, they decide to bring at the end of the day, Obaseki will bury them politically.
They are finished completely and you know what, God does not sleep, the evil they meted at our people is coming back to hunt them.
They have no hiding place in this election and that is why the good ones who has conscience are leaving the PDP every day.
"Our candidate Godwin Obaseki is better prepared to face the challenges we have today. The PDP and their godson want to come and continue stealing our money but they will never get there. Their time is up".
Leader of the decampees, Promise Igbinevbo, said they are leaving after they discovered that PDP leaders were not ready to win elections rather they were using the opportunities to make money for themselves and their families.