*says God is key to prosperity
By Etop Ekanem
Deputy Governor of Delta State, Deacon Kingsley Otuaro, has reiterated his conviction that Governor Ifeanyi Okowa will continue to deliver on his promises despite the challenging economic times, noting that this will qualify him for a second term in office.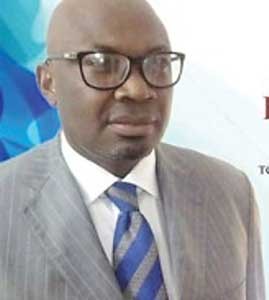 Otuaro gave the assurance after Pastor Samuel John of Living Faith Church Worldwide (aka Winners Chapel), Ibusa Road, Asaba, charged politicians to make a mark in office or be disqualified for further term.
They both spoke, Tuesday, at Aboh during the 2nd edition of the annual Festival of Praise programme put together by the Ndokwa East Local Government Council and the area's Christian Association of Nigeria (CAN).
The ceremony doubled as a thanksgiving service by the council chairman, Mrs. Nkechi Chukwurah who recently survived several volleys from assassins' guns.
Saying he was glad to have attended the Festival of Praise programme, Otuaro stressed that the Ndokwa East Local Council initiative was in tandem with the Okowa administration's standard.
He said: "Okowa instituted the Praise to God night initiative from the beginning of this administration. We worship Almighty God every morning at the Government House chapel in Asaba and dwell on the things of the spirit on which the success of man and society depends. We are, therefore, confident that by God's grace, we'll deliver on our electoral promises and qualify for more terms.
"My friend, Mrs. Nkechi Chukwurah, had been having series of challenges that culminated recently in surviving 22 bullets from assassins. When I got the news of her survival, I exclaimed it could only have been God!", Otuaro said, adding: "God made her a bullet proof."
Otuaro who prayed for the council boss to fulfil her mission and exceed her own expectations, said life was about acknowledging God who is the key to prosperity.
Pastor John had earlier commended the Ndokwa East Council for the initiative to praise God in keeping with God's commandment.
He listed the benefits of praising God to include divine blessings, ideas, presence and security that enrich, banish fear and prevents evil from befalling God's children.
Subscribe for latest Videos