The Ogun State Government has begun plans to review some of its existing laws to meet up with the current trends in the justice delivery system.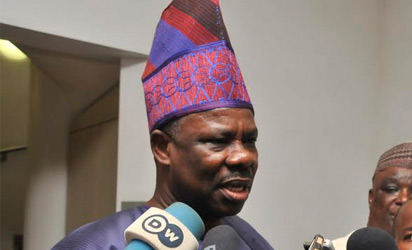 Dr Olumide Ayeni, the State Attorney-General and Commissioner for Justice, stated this when speaking with journalists on Friday in Abeokuta.
He said that the state government had observed the need for review of some of the laws that had become inadequate due to the present day realities.
According to the commissioner, some of the laws being considered for review include the Child Rights Act, domestic and sexual laws, taxation laws and land administration laws.
He assured the people of the state that the legislative proposals on proper revenue services and land administration would be user-friendly.
Besides, he stated that the existing land administration laws would address the increasing cases of land grabbing, among others.
"We have put forward legislative proposals relating to domestic and sexual offences, violence and child rights.
"We have enhanced it and you would begin to see all of that in the next few weeks,'' Ayeni added. (NAN)