By John Egbokhan
Despite heightened fears of a potentially bad campaign at the looming summer Games in Rio de Janeiro, assurances have come from the top that Team Nigeria will compete to win 10 medals at the Olympics.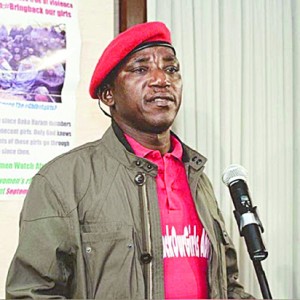 The biggest sporting show-piece on earth is less than 20 days away from rolling off in a grand-style with the world's best set to dig in for precious medals and mount the medal podium as nations attempt to outdo each other for gold medals.
While some Nigerian sports buffs have decried the slow pace of preparations of athletes that will be representing the country at the Games, others have predicted that the Rio Olympics will be worse than the London 2012 Games, where Nigeria returned back with no medal, a big shame for a country that won one silver medal and three bronze medals at the Beijing 2008 Olympics.
But moving to douse the doomsday predictions, Minister of Sports and Youth Development, Solomon Dalung said he was hopeful that Team Nigeria will overcome all the odds to win ten medals.
Speaking during the launch of the NCC Tennis Cup in Lagos, Dalung said there was no need to panic over the expected performance of Nigerian athletes, assuring that "we are doing our best to ensure Nigeria performs well, so there is no cause for alarm and no need to panic. Our target is to win 10 medals in Rio".
He said the traditional ceremony to send Team Nigeria off to Rio Olympics will hold on July 19 at the Banquet Hall of the State House , where President Muhammadu Buhari will charge the athletes to go and compete for medals