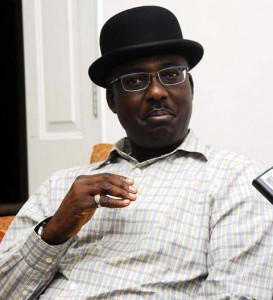 Hon. Chibudom Nwuche
By Soni Daniel, Northern Region Editor
Abuja—The Economic and Financial Crimes Commission, EFCC, yesterday, grilled former Speaker of the House of Representatives, Mr. Chibudom Nwuche, over alleged contract scam of N5.6 billion.
It was not clear at press time if the EFCC would release or detain Nwuche after he had reported at the commission's office yesterday morning to answer questions relating to the huge contract sum, which the agency believes was laundered.
Competent EFCC source said Nwuche used his company, known as Foundation for Youth Development, to collect the huge contract from the Kingsley Kuku-led Presidential Amnesty Office.
The source explained that after getting three contracts from the Amnesty office in 2012 for the training of ex-agitators in Malaysia and paid N2.8 billion, no training was ever carried out, adding that nothing had been heard about the training of the youths in the Asian nation.
According to the source, the money was allegedly laundered through some companies, individuals and Bureau De Change operators back to Kuku, through a front who is also being investigated by the EFCC.