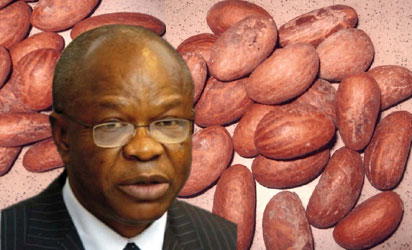 Prof Maurice Iwu
TWO outstanding  Nigerian scientists of global repute, Professor Maurice Iwu and Professor Barth Nnaji were among other Nigerians honoured at the weekend as Distinguished Ambassadors of Christ by the Methodist
Professor Iwu was a former Chairman of the Independent National Electoral Commission (INEC) where he initiated far-reaching reforms including the introduction of electronic voter register which has continued to define the nation's electoral system. He also introduced The Electoral Institute, the capacity-building cum research arm of the electoral commission.
Iwu is a professor of Pharmacognosy   and he has served   in various capacities including in the World Health Organization as Visiting Scholar to Dyson Perrins Laboratory, University of Oxford in 1980. He was also a Fulbright Senior Scholar, Ohio State University and has won the United States National Research International Prize for Ethnobiology in 1999. He was at a time the United Nation's Lead Consultant for the development of Nigeria's National Biodiversity Strategy and Action Plan.
Other recipients of the award were Dr. Sampson Uche Ogah, President Masters Energy Group; Hon. Justice Florence Duroha-Igwe, a judge of the High Court of Imo State; Hon. Justice Arinze Ngozi Opara and Arc. Chibuike Ohale.
According to Rt. Reverend Mark, the awardees were being honoured for their commitment to the service of God and humanity,