SIMON EBEGBULEM, BENIN CITY
The Edo State House of Assembly last Monday bowed to pressures from the state All Progressives Congress (APC) to return the Speakership of the House to Edo Central senatorial district of the state to balance the political tripod in the state. Mrs Elizabeth Ativie, who is from Edo South district, stepped down peacefully for her Deputy, Justin Okonoboh from Edo Central to emerge as Speaker.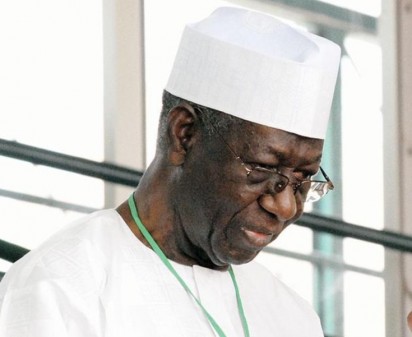 Ativie now emerged as Deputy Speaker, a move which was described as a rare sacrifice made by the first woman Speaker of the state Assembly, so as to give her party the leeway to campaign in Edo Central, an area dominated by top Peoples Democratic Party (PDP) leaders such as the former chairman Board of Trustees of the party, Chief Tony Anenih.
It will be recalled that APC leaders in the zone became more worried about the fortune of the party in the area ahead the September 10 governorship election particularly after they lost the deputy governorship slot to Edo North district. Political tension in the area heightened when the PDP used the situation against the ruling APC, as Chief Anenih, during a rally of the governorship candidate of the party, Pastor Osagie Ize-Iyamu in the area, accused Governor Adams Oshiomhole of neglecting the Esan people in his administration.
Anenih therefore urged the people of the area to punish the APC in the forthcoming governorship election. Edo Central has been the domain of PDP until Oshiomhole's APC   broke the jinx in the area in 2012 governorship election, which was Oshiomhole's second term election.
He won elections in the entire 18 Local Government Areas of the state including Uromi, Anenih's domain. Since then, the APC has been winning some House of Assembly seats in the area and controls the five Local Government Areas in the Central. However, sensing the fact that the people of the area were not happy that they lost the deputy governorship ticket under the APC and alleged marginalization, Anenih moved to exploit the situation for his party the PDP. But somehow, the strategy seems to have been punctured by the move which returned the Speakership to Edo Central.
But he intensified his battle to retain Edo Central to his PDP when the Onojie of Uromi, a close ally of Chief Anenih organized some traditional rulers from the area to endorse Ize-Iyamu. That move was greeted with criticism, when the Onojie of Opoji and Vice Chairman, Edo State Council of Traditional Rulers and Chiefs, His Royal Highness (HRH), Ehidiamen Aidonojie 1, who was at that meeting described the purported endorsement of Ize-Iyamu as hoax. He explained that they were only at the palace to listen to what the PDP candidate has for Esan people and there was nothing like an endorsement.
He said "we were invited to come and listen to what the PDP said they have for us and not endorsement. Besides, I stated at that occasion that   Esan people are like the Jews surrounded by Arabs. I told the PDP people that it is action that speaks, that how are we sure that what they are preaching now is better than what APC has done for us. The problem Esan people are having today was caused by Anenih because he never empowered Esan people. And it is not true that PDP empowered Esan people. It is only Uromi.   So there was nothing like any endorsement. How can we endorse a party that ruled us for ten years without doing anything meaningful for Esan people even when Anenih was in charge? May be two traditional rulers, the one from Uromi and Ujogba endorsed him but not all of us.
They are on their own. They did not carry traditional rulers along in doing that. Before you endorse any body you should compare the two parties but PDP never did anything so how can we endorse him. If there is anything like that I should be the one to say it because I am the spokesman of Esan traditional rulers. Oshiomhole has built roads and red roof schools in our area even though we lost out in the deputy governorship position but that does not mean that APC has not done anything for Esan people.
We thank God that the APC has even returned the Speakership to Edo Central and we are optimistic he will do more for us. So I want to state clearly that Esan traditional rulers did not endorse Ize-Iyamu, rather they will endorse Godwin Obaseki of APC because it is under the APC government that some of us started having the sense of belonging in this state". The tension heightened last Monday between the duo as the royal father raised an alarm that he was being threatened by the Uromi High Chief.
The Royal father said his lawyers were already preparing a petition to the Inspector General of Police and the state Police Commissioner Chris Ezike, on the issue. He said it was "because I told the world that Esan Royal fathers never endorsed Ize-Iyamu". According to him "Chief Anenih called me with his Glo line shouting at me that "Your Highness I am disappointed in you".
I asked him what I have done, he was shouting that what has Oshiomhole done for me in my life and I told him to stop insulting me even if he is Anenih, that I am a traditional ruler for Christ sake. He said that was why he was   not happy that I attended the function at the Onojie of Uromi's palace. He went on to say that he thought we had settled our problem. But I told him that what we agreed was that he should make an Esan man governor and that he never did it. Rather what he brought to Esan people now was deputy governor and he still kept it in Uromi. And this is the same thing we have been complaining.
All the Ministers have come from his place in Uromi and in every election he will ask Esan people to vote PDP. I said why did you not move the deputy governorship to another community in Esan land and must it be Uromi? He said I should be careful and that he was warning me. First of all it is an abomination to insult a Royal father like me, I have briefed my lawyers and we are petitioning the IG of Police. I have already informed the state Commissioner of Police and the DSS. Why must Esan people vote PDP when in Esan we have been marginalized while Uromi remains the Israel? I don't need anything from him but he must not threaten me and I told him that".
The Royal father further explained that "my problem with Anenih is that he actually marginalized our people in Esanland not Oshiomhole because the truth must be told. Anenih, Arch Onolememen were all Minister of Works, both of them are from Uromi, but Esan people have no road apart from the ones built by Oshiomhole. All the juicy Federal appointments he gives to his people in Uromi but in every election he will come and ask Esan people to vote PDP for what?