By Emeka Mamah
ENUGU—The panel set up by the Enugu State government over slavery crises at Alor Uno in Nsukka Local Government Area of the state is to conduct public hearing over the issue on Wednesday, August 3, 2016.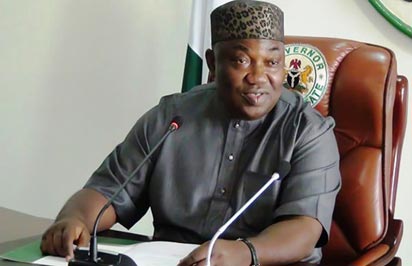 Chairman of the panel, Mrs Sylvia Onwuemelie, who announced this after a fact- finding tour of the area Wednesday evening said the public enquiry would hold at the Conference Room of the Ministry of Rural Development, Enugu at 10am.
Alor Uno had been in turmoil for some time now following complaints by the Ugbene people in the area that the Ejuona people had not only been calling them slaves and treating them as such.
The crises reached its peak about six months ago, when two  men from Ugbene were macheted by suspected people from Ejuona for reportedly passing through a pathway reserved for the aborigines, which precipitated the burning of houses and vehicles in reprisal attacks that followed.
Governor Ugwuanyi had while reacting to the crises lamented that the people were fighting over mundane issues, even when blacks who were not initially allowed to vote in elections were now becoming presidents of America.