By Dele Sobowale
"It is no longer news that the Nigerian is in dire straits. As corporate organizations are groaning, so are citizens lamenting. Worse still, not many people believe that the government is working at the desired pace to get the country out of the woods." THE NATION, Editorial, July 11, 2016, p 17.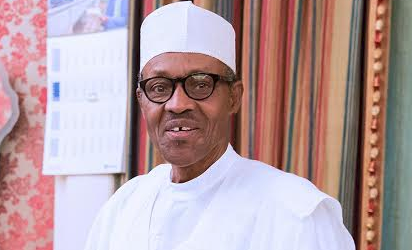 Popularity, real or imagined, is the opium of the political classes. The only way to wound a politician's ego is to tell him that he is no longer popular or that his popularity is nosing downwards. Two weeks ago, President Buhari announced that the goodwill he started with among Nigerians is still intact. That shows the reader what the shift from candidate to President can do to anybody.
As the Chief Self-admiring Officer of Aso Rock, he thereafter assumes that everything done by him commands total support and only detractors or those who don't wish his government. Government means him because like Louis XIV, 1638-1715, every African President believes that "L'Etat C'est moi", or I am the state". So to state that people no longer believe him amounts to proclaiming that they no longer believe in the country. Pity Buhari; because as Francis Bacon, 1561-1626, had observed,
"The arch-flatterer, with whom all the petty flatterers have intelligence, is a man's self." (VANGUARD BOOK OF QUOTATIONS, VBQ p 61). Buhari and his closest advisers, appointed or not, are entitled to their delusions, but as an ardent supporter since 2011 and active member of several Non-Government Organisations, NGOs, established to promote his election, it can be stated authoritatively that many of the supporters of the President and the party he represented are now living in shock.
There is nothing comforting in being mocked by people whose lives have taken a turn for the worse saying "You asked for change and you've got it". Nobody campaigned for a change for the worse and nobody promised it. Among other things, the economy has taken a turn for the worse – irrespective of the excuses being offered.
The place to start is the economy and the NATION's editorial which sums up pretty much what most economists and financial experts think on the subject. The President only needs to go back to the July and August 2014 editions of the paper, when he was just the candidate of the All Progressives Congress, APC, and its ringing endorsement of his party and himself to understand how much confidence his government had lost among his strongest supporters in the past. Even when the alarming economic indices stumble upon each other, the Federal Government carries on as if nothing has changed.
Last week, for the fifth time, the Minister of Finance had been castigated for setting a bad example for the states by adopting a "borrow-and-spend" fiscal policy. Today, readers will see how far down the road to financial hell that policy had taken us.
For the first time since the debt-redemption of 2004, made possible by Dr Ngozi Okonjo-Iweala, Nigeria has a Federal Minister of Finance who apparently does not believe there is a limit to borrowing – as long as you can find somebody "stupid" enough to lend you money or coerce the Central Bank of Nigeria, CBN, to cough out more funds through Ways and Means. Take a look at some of the raw figures which should scare anybody whose thinking cap is straight on.
The Minister is a member of the Economic Management Team headed by the Vice President, VP. So, that might be the place to start analyzing how we got into the woods which the NATION mentioned. The VP, long before the Ministers were appointed, had announced at a retreat that the 2016 budget might be up to N8 trillion –setting off alarms in financial circles. The 2015 budget was just about N4.3 trillion and it was already clear that the revenue estimates were unlikely to be met. The price of crude and exports in 2015 were also higher than the 2016 expectations. How was the huge budget increase going to be financed? The answer was prompt: borrowing more money.
By the time the 2016 budget was passed, after all the comedy about padding, two facts were indisputable. The price of crude will stay down and the volume, set at 2.2 million per day, will not be realized. Larger deficit loomed. How was that to be financed? More borrowing. The N6 trillion budget submitted and passed contained N500 billion Social Welfare package of giveaway programmes. That is 8.3 per cent of the budget was going to be financed, not from Internally Generated Revenue, IGR, but from more borrowing.
This year's budget called for N1.8 trillion to be borrowed – about 50% from domestic and external sources. Yet, according to the Debt Management Office, DMO, about 30 per cent of domestic debt or N2.6 trillion is due for repayment this year. That alone should frighten all of us. External debts coming die have not been factored into the account. When that is done, almost 60 per cent of this year's total budget would be required to pay off debts. Nobody needs to be a financial expert to predict that Nigeria is at the risk of defaulting on some loans due this year. If that does not send shivers down anybody's spine, then consider this.
The Secretary to the Federal Government, SFG, recently disclosed that aggregate revenue this year is down by about 50% from estimates. If the trend continues, or gets worse, total revenue for 2016 might be just about sufficient to pay this year's debts as we go around seeking for more loans.
If that is not financial recklessness, would somebody please tell us what this is? Buhari was not elected on account of his economic sagacity. Nigerians, however, expect he would appoint the best people he can find to handle that aspect and monitor the results closely. That has not happened. Nigerians will pay dearly for it.