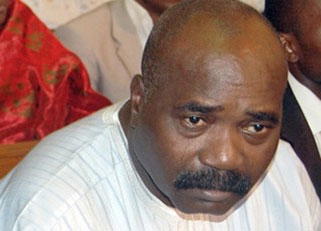 Igbinedion
By Simon Ebegbulem
APC Youths in Edo State have described as embarrassing and insulting the none inclusion of former Governor Lucky Igbinedion's name in the list of persons in the campaign train of Pastor Osagie Ize-Iyamu, the PDP candidate.
They challenged the leadership of the party in the state to explain to Edo people why the former governor will not be leading the PDP campaign ahead of the September 10 governorship election.
A statement signed by the state APC Youth leader, Osakpanwa Eriyo, said: "it is shocking to us that we saw about eighty names in the campaign train of Ize-Iyamu, we saw some former governors, former Ministers who are not from this state but we never saw the name of our brother Lucky Igbinedion who is a PDP leader and who made Ize-Iyamu what he is today.
"We see this as an insult, and we demand an explanation from the Orbih led PDP. It is more shocking because everybody in Edo State knows the relationship between Ize-Iyamu and Igbinedion so how come he is being omitted from the list of those who will campaign for Ize-Iyamu.