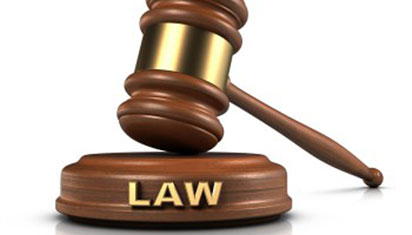 court
By Vincent Ujumadu
Awka—TENSION is  mounting in all branches of Christ Disciples Church of Nigeria following a ruling by the Public Complaints Commission, nullifying the alleged unilateral change of name of the church and dissolving its Board of Trustees by its General Overseer, Pastor Moses Ede without the consent of members of the church.
Ede had changed the name from Christ Disciples Church of Nigeria to Life Dominion Christian Assembly without the knowledge of the members and other church officials.
Worried by the development, the members, through their counsel, Mr. C.J. Ezewusim, petitioned the commission, accusing Pastor Ede of breaching the constitution of the church, a development that is causing disquiet in all its branches in various parts of Anambra State.
After going through the presentations by the two parties, the commission observed that the procedure for change of name of the church was not followed by the General Overseer, insisting that it could therefore not stand.
The commission's ruling, which was signed by the Commissioner in charge of Anambra State, Dr. Angela Metuh-Mba said: "It is our submission that the proper procedure for change of name was not followed by the respondents. There was no evidence of any amended constitution, which was in existence as at the time of the change of name.
"The respondent did not follow the rules laid down in rules 10(a) (i) – (vii), which stipulates the conditions under which a trustee shall cease to hold office, neither was a general meeting held before the change of name, wherein the consent of the entire board members has to be had and obtained, as well as 90% of registered members in possession of baptismal card as stated in Rule 4(e) of the church constitution of 1976.
"The Commission also observed that the condition for change of name as provided by Corporate Affairs Commission, which requires that the organization must display for at least 28 days, a notice conspicuously mounted at the organization's headquarters, was not met by the Respondent as no notice was seen pasted or mounted at their headquarters at Umueri, neither was it mounted at Udeanor, Umueri, Ogbu Umueri, Mgbedo Umueri and Umuawulu Aguleri, or in any of the other branch offices.
"We believe that if such notices were mounted at the above -mentioned churches, the members who, from the onset, opposed the change of name, would have written in opposition to the change."