As-salam alaykum waramotullahi wabarakatuh!
Let your generosity this Ramadan be like the ferocious wind, stepping down on anything that comes to break its resolve and determination. This was the level of generosity of Prophet Muhammad (s.a.w) in the month of Ramadan.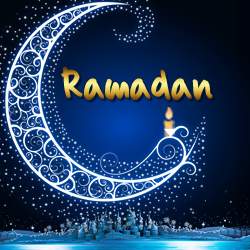 How about yours? Where does your generosity level stand? How can you enhance its level?
The cousin of the Prophet (s.a.w), Ibn Abbas (r.a), likened his generosity in Ramadan to the strong and ferocious wind. He narrated: "The Prophet (s.a.w) was the most generous of all the people and he used to become even more generous in Ramadan when Angel Jubril met him every night during Ramadan to revise the Quran with him. Allah's Messenger (s.a.w) then used to be more generous than the strong uncontrollable wind. The Prophet (s.a.w) also said that "Stinginess and faith can never be combined in a slave's heart."
While we are all eager to make our Ramadan productive, let us learn one of the aspects with which the beloved Prophet (s.a.w) made his Ramadan special—generosity.
Ibn Qayyum describes the generosity of Prophet Muhammad (s.a.w) as follows: "The Prophet (s.a.w) was the most generous person in giving away what he owned, and he would never look at something as being either too big or too insignificant to give up for the sake of Allah. "Nobody would ask him for anything except that he gave it to them, regardless of how big or small it was. He gave things away in a way that made it seem that he never feared poverty, and generosity and charity were the most beloved things to him.
"His happiness and joy in giving something away was more than that felt by those who would accept his gifts. He was the most generous person, and his generosity was like the blowing wind.
"If a person in need would approach him, he would always prefer that person to himself. This was sometimes in the form of food, and was sometimes in the form of clothing."
Ramadan timing for today
City Fajr Iftar/Maghrib
Abuja 4:47am 6:50pm
Ibadan 5:07am 7:02pm
Ilesha 5:03am 7:05pm
Ilorin 5:00am 7:00pm
Kano 4:36am 6:51pm
Lagos 5:10am 7:03pm
Asaba 4:56am 6:47pm
Zaria 4:42am 6:52pm
Maiduguri 4:18 6:33pm
Jalingo 4:32am 6:35pm
Please note that at Fajr time, Sahuur ends and Maghrib time, Iftar, begins.