Favours picketing of affected banks
By Bartholomew Madukwe
Organised labour has described as unacceptable the recent trend of mass retrenchment of workers in the banking sector, saying the development was making working in the industry dangerously precarious.
A member of the National Executive Council of Nigeria Labour Congress, NLC, and Chairman, Industrial Global Union Sub Saharan Africa, Comrade Issa Aremu, who made the observation in a statement, yesterday, also spoke in favour of massive picketing of banks involved in the mass sack.
Aremu commended the Minister of Labour and Employment, Senator Dr. Chris Ngige, and the National Assembly for their respective interventions on the matter.
He said banks which saw workers as "dispensable items" during temporary economic shocks, even when they treated same workers as slaves during times of boom, ought not to be in business and, should, indeed, have their licenses revoked.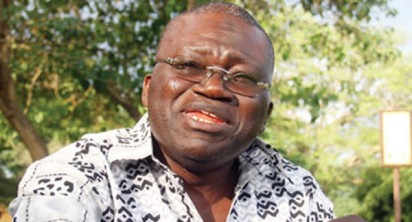 ''At a time all the state and market actors in Nigerian economy are working hard to address the crisis of unemployment, mass sack in banks that are still posting prohibitive profits can be likened to economic sabotage,'' he said.
Comrade Aremu, who spoke at an interactive session with stakeholders on the measures by the Central Bank of Nigeria to ensure stability in the financial sector and economy organized by the Corporate Communications Department of the Central Bank of Nigeria in Lagos, also called on the CBN as banker of last resort to intervene on the side of jobs retention in the financial sector. The labour leader commended the activist "development financing" of CBN under Governor Godwin Emefiele which, according to him, has promoted job creation in critical sectors such as agriculture, energy and textiles.
He, however, observed that CBN must also look inward within the banking sectors, with a view to retaining jobs, rather than the ongoing indiscriminate mass sacks in the sector.
He also charged the sector unions, namely National Union of Banks, Insurance and Financial Institutions Employees, NUBIFIE, and Association of Senior Staff of Banks, Insurance and Financial Institutions, ASSBIFI, to urgently champion mass picketing of banks making work precarious through mass sacks.
On the current monetary policy of the CBN, Aremu hailed the bank on its spirited efforts to defend the Naira's value through stringent capital control measures in the face of dwindling external reserves caused by the collapse of oil price.
He added that CBN should finance "production inputs not conspicuous consumption items".