Furniture anywhere in the world is seen as men's work, but Mrs. Ifeyinwa Ighodalo, CEO,  DO.II Designs Ltd,  decided to challenge the status quo and go into the business. In the last 25 years, the business has evolved and can boast of clientèle in  the high-end residential, property development, hospitality and corporate markets.
Her resilience has earned her local and international recognition as she has won numerous awards in the past. In this chat with Woman's Own, Ighodalo talks about her stint in furniture making and interior designs which dates back to her days in the university when she used to experiment with available spaces in her room and that of her friends.
Excerpts:
By Nkiruka Nnorom
FURNITURE manufacturing is perceived as a business exclusively reserved for men.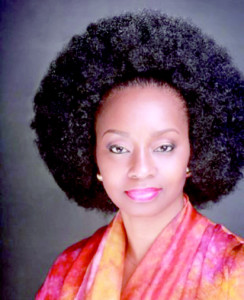 I wanted spaces that could compare with any similar space anywhere in the world and I found that the offerings in Nigeria were not up to standard, so I decided to go ahead and start producing what I wanted according to international trends and standard, and international quality.
My father was very instrumental in this journey. I was his first child, he wanted a son, and I was told that once he got over the initial disappointment of not having a son first, he focused his energy in raising me as his first son. So, it never occurred to me to look at the situation, especially when business or my career is concerned and think I am a woman. A job needed to be done and I just decided to get on with it.
What has been the story of DO.11 in the last 25 years of its existence?
We started the journey as Design and Friends, manufacturing locally to global standard. We continued that process to DO.11, but re-branding and refreshing the company came about a few years ago. People are used to you in certain ways, you are always in braids whenever you come out and suddenly you look different. So, we wanted the company to look different.
That was one of the factors that led us to do the re-branding. We were more of a home furniture and interior solution provider. Now, we have done a lot of corporate work in the last two years. It is not that we are no longer focusing on residential furniture because the corporate work we do is for both office and residential, but corporate furniture is a new area for us. We have been involved in a push in that direction so that we can capture and even surpass the residential furniture we have been doing.
What have been the challenges  since you started the business and how did you overcome them?
Power! Initially, it wasn't power, but it is fast becoming power. I remember when we would run generator may be for one or two hours in a day and for the rest of the time, it will be NEPA before it became PHCN and further evolved. It is not just provision of power; we can provide our power, but the cost of providing that power is where the problem is because actually, it would affect our cost. I am imagining the business you can run without power, but furniture manufacturing, especially in the factory is power intensive.
 Right work ethics
We need a lot of power for machines that produce the furniture. Human resources- it's been challenging getting the right calibre of people; people with the right work ethics. Again, we have overcome that by being creative. We are creative in our designs; we have become creative in our recruitment process; we have to become creative in our training. We ensure that we do in-house training. We are now more than ever insisting that the corporate culture is imbibed by whoever we bring in. And so with the combination of that, you find that it is actually working.
What has been your staying power in the last 25 years?
There are days when you look at everything and you think, 'why am I still here?' Its a lot of things and one of them is that I take pride in my work. I was one of those few who were lucky early on in life to know what I wanted to do. I had friends who have been in banking for 20 years then they now suddenly come out and start their passion, whether it is event planning or whatever.
I was lucky to identify my passion at a very early age and so what I needed to do was just to go on with it. That has helped me to stay on. When I hear people talk to me about our furniture, even people I don't know, it gives me a great sense of pride. For the fact that it is locally produced with a local workforce and locally sourced raw materials, it is an extra pride for me.  I travel all over the world, but am happiest in Nigeria.
To be able to showcase and win awards based on what I manufacture gives me a sense of pride. One of the awards I won was based on the interior space of my own when we built and we finished the interior of my house from floor to the ceiling. For me, I should have imported furniture to put in that space, but as a sense of pride and a sense of identity, I made sure that every single furniture was produced by us, so that I could stand up and say 'yes, this is what I do'; That has helped.
The last thing I will say is that success is not lack of failure, but how many times you get up. So, there have been times that I felt like, 'this thing is too much for me, I want to quit', but for me, I am very stubborn, so I just keep going.
How do you handle competition?
Furniture is one of the things we do. For us, I think that is what differentiates us from everybody else; we provide interior solutions from floor to ceiling. I think that is what differentiates us.
What is the level of your local content in terms of materials used in furniture manufacturing?
We had a conversation about that earlier and I said 80 per cent of the materials we use are sourced locally, while the remaining 20 per cent are sourced internationally, but am sure if you check it very well, it might even be 90:10. We produce locally.
Now that Nigeria is looking inward, how soon will you start exporting to other countries?
We are looking at that, but I can't tell you how soon. Like I said earlier, we have been manufacturing for over 25 years. It is almost as if the company has come to meet us. What we have been doing, what we have known is what is coming to pass now. As far as exportation is concerned, we are planning on that, but we want to start with our initial expansion plan which is inside Nigeria, then West Africa and then we can see what happens after that.
As an interior designer, when you walk into an empty room what comes into your mind.
What comes into my mind is, what will she want and that is where I start from. An empty space is just an empty space, so it really depends on what the client wants.
But, do you try to visualize the setting based on the size and the shape of the room.
Definitely, but it all depends on what the client wants because you can have an office space you know can take only 10 people and your client comes and tells you that they wants 15 or they want 20. So, we then have to stretch it a bit, but sometimes, you can't get to that point. But, yes, there is a lot of visualization.